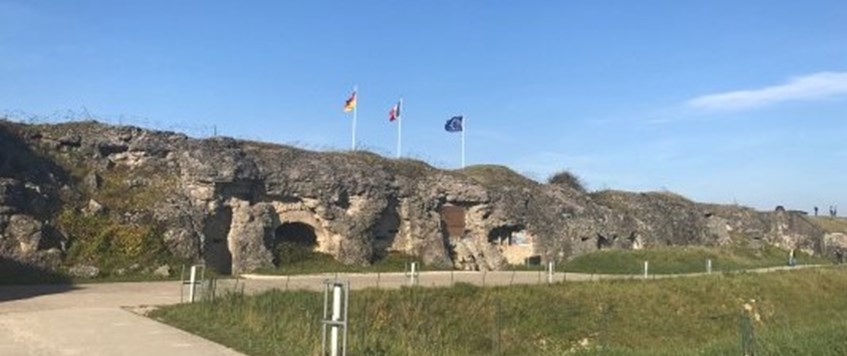 Caption: Fort Douaumont today
About this talk: The surprise capture of Fort Douaumont was as much a triumph for the Germans as it was a shock for the French. Its effect on the battlefield was immediate. For the next eight months the Germans fought to hold on to their prize despite constant bombardment, a devastating internal explosion and French assaults.  The talk describes the almost accidental capture of the most important fort in the Verdun system, what purpose it served and what it was like to be inside during eight months of battle.
About the speaker: A regular, popular, and engaging speaker at NW Kent, Christina was formerly a long-time resident of Luxembourg. Accordingly, she knows the north-eastern part of the Western Front very well indeed. She has often conducted battlefield tours there, has written six notable books on the Battle of Verdun, and has acted as a consultant and historian to numerous BBC documentaries. She will have copies of her books for signing and selling. The titles are: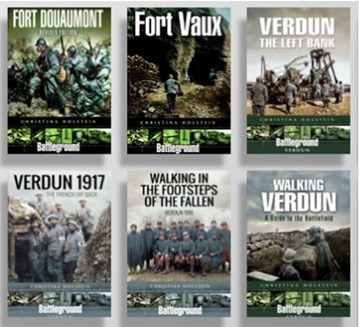 Where we meet: the Royal British Legion Club, Queensway, Petts Wood, Orpington, Kent BR5 1DH. We meet on the last Thursday of each month (except December). Parking at the rear of the club is free but you need to enter your car registration into the machine (on the left as you enter the club). Failure to enter your registration can lead to a £50 fine. There's easy free parking in adjacent side streets. Meetings start at 19:30, with the doors (and the bar) opening at 18:30. There are no entrance fees but we do welcome contributions of £5 or more towards our costs.
Royal British Legion Club, Queensway, Petts Wood, Orpington, Kent BR5 1DH
26 May 2022 19:30