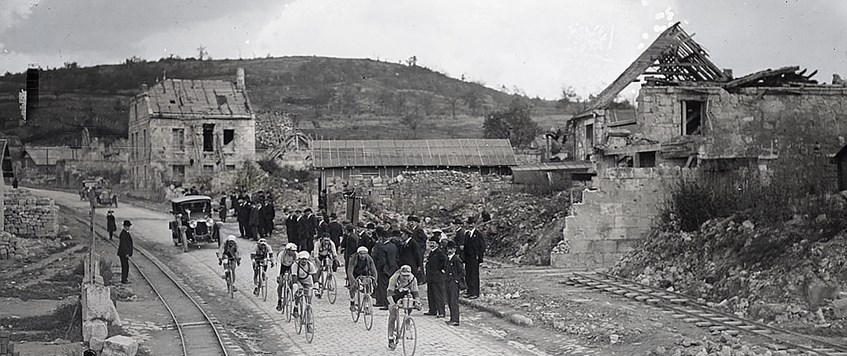 The Circuit des Champs de Bataille (the Tour of the Battlefields) was held in 1919, less than six months after the end of the First World War. It covered 2,000 kilometres and was raced in appalling conditions across the battlefields of the Western Front, otherwise known as the Zone Rouge. The race was so tough that only 21 riders finished, and it was never staged again.
Many of the riders came to the event straight from the army and had to ride 18-hour stages through sleet and snow across the battlefields on which they had fought, and lost friends and family, only a few months before. But this is about more than a bike race, it's about the indomitable human spirit...of the men that fought, the men that rode, and the civilians that returned to what was left of their homes.
Tom Isitt is a photo journalist with a special interest in cycling. Riding the Red Zone, on which this talk is based, is his first book.
Walthamstow Cricket Tennis & Squash Club, 48a Greenway Ave, London. E17 3QN
21 Apr 2022 19:30