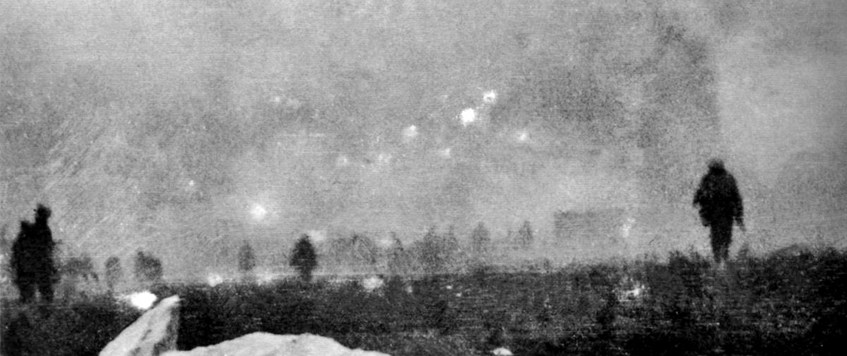 This is an online talk. You do not need to have Zoom installed to attend. You can use your PC, your laptop, your tablet or your smartphone to join. For the log-on link, please contact: whizzbangwfa@gmail.com 
About the speaker: Nigel is a founding member of the Leicestershire and Rutland Branch and a frequent visitor to the Western Front. He has a long-standing research interest in his local Leicestershire Regiment. Nigel is a former student of Professor Gary Sheffield and Dr Spencer Jones. As military history advisor and secretary to the "Oadby Remembers 1914-1918" project he undertakes research on individual soldiers and oversees all the published research from the wider team. He has delivered research findings on topics as diverse as the Leicestershire Regiment in Mesopotamia and papers on individual battles and biographies of local soldiers. Nigel has been a regular visitor to our own Northamptonshire branch meetings over a number of years.
About this online talk: 'The 8th Lincolns at the Battle of Loos' focuses on the actions of the 8th Battalion, the Lincolnshire Regiment, on 26 September 1915. This talk challenges the established historiography that the Lincolns - and the Reserves more generally - were routed at the Battle of Loos. It is based on Nigel's book 'In the Shadow of Bois Hugo - the 8th Lincolns at the Battle of Loos 1915'. It tells how the Reserves were called into action on the second day of the battle advancing just to the north of the village of Loos towards the Bois Hugo. Though determined to do their bit, they were woefully unprepared and inadequately trained. They soldiered on, but at terrible cost. By the day's end, every officer of the 8th Lincolns who had gone into action was either dead or wounded, and 444 other ranks were either dead or missing.