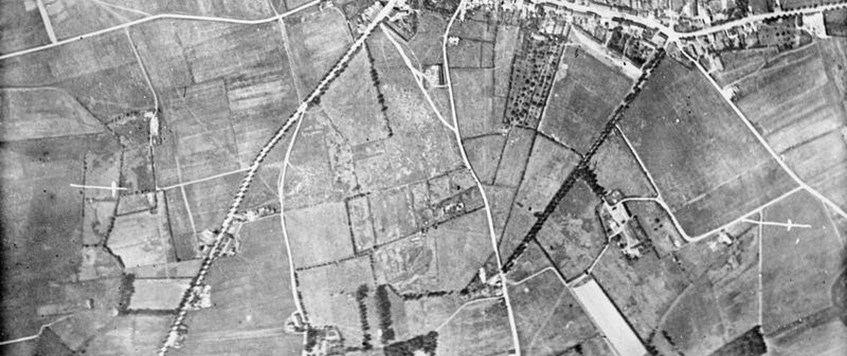 Alan's talk examines the development and use of aerial photography by the British Army and RAF during the First World War.  He will give us an introduction to the large collection of aerial reconnaissance material held at the IWM and describe recent projects to make this material accessible to a wide audience.
This meeting will be held in Cobham and will not be streamed on Zoom.
Members of The Western Front Association and non-members are equally welcome.  We ask for a modest £3 donation on the door.  This includes tea, coffee and biscuits at the break (before the Q&A session with the speaker).
Members joining us at Cobham can use our new cashless card system and use their credit card/phone with the new reader that will be available at the signing in desk. To help make things easier and safer, we are asking those coming to Cobham to bring their own mug for coffee or tea.
Alan's talk starts at 8pm.  Doors open at Cobham at 7:15pm and the meeting starts at 7:45pm.
The photo shows the village of Passchendaele on 16/06/1917 before the Third Ypres fighting which obliterated the village © IWM Q 42917
Cobham Day Centre, Lushington Drive, Cobham, Surrey KT11 2LY, UK
17 Aug 2022 19:45