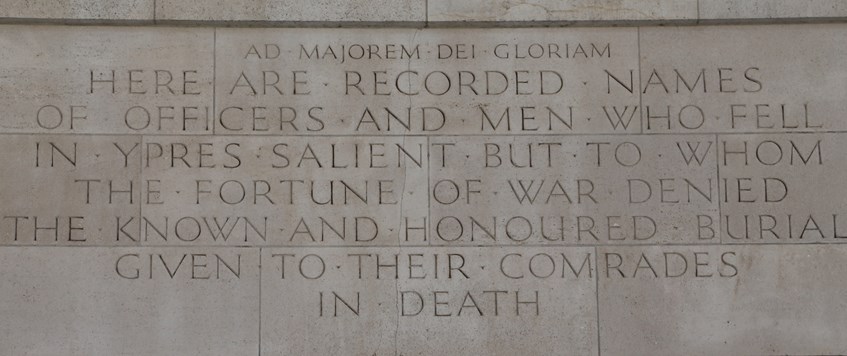 This talk tells the stories of some of those commemorated on the memorials in Ypres, Thiepval and elsewhere and looks at the struggles of their families to find out about what happened to them. It was said that the grieving mothers and widows suffered doubly because they did not know where their menfolk had been buried. It will also discuss how and why these men were commemorated in the way they were and make reference to the Cenotaph and the Tomb of the Unknown Warrior.
Members of The Western Front Association and non-members are equally welcome. We ask for a modest £3 donation on the door.  This includes tea, coffee and biscuits at the break (before the Q&A session with the speaker). There is a book raffle and books about the Great War are usually available for sale.
Simon McArthur, our usual bookseller is unable to attend this month, so if you have any books about the Great War or about military matters in general that you would like to sell, please bring them along.
New visitors will be assured of a welcoming and friendly atmosphere among a group of like-minded enthusiasts.
The meeting starts at 7.45pm.  Doors open at 7:15pm.  Come early to browse the books for sale and to chat about the Great War with other attendees.
Cobham Day Centre, Lushington Drive, Cobham, Surrey KT11 2LY, UK
15 Jan 2020 19:45