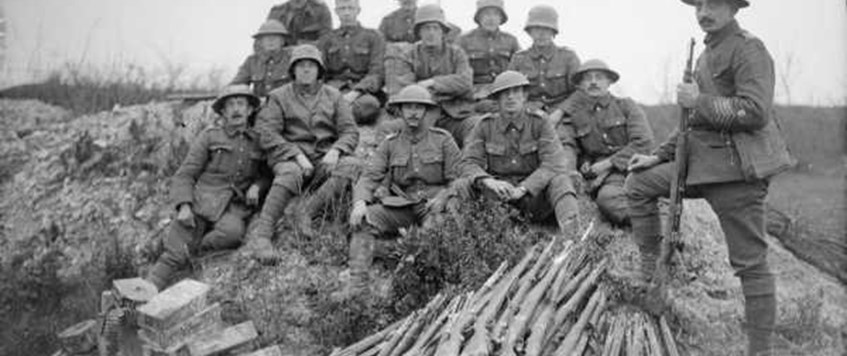 ONLINE Zoom Meeting - Cambrai, there was more to it than tanks by Ross Beadle
The battle lasted 13 days, but the tanks, which made the battle famous, had little role to play after 2pm on the first day. How did Byng's grand plan for encircling the Germans go wrong? He used new artillery silent registration methods, tanks in a mass formation for the first time combined with the old technology of cavalry to provide exploitation to attack against thin opposition. But it ended with a German counter-attack that took back as much territory as had been gained. Join the debate on one of the great disappointments of the War.
This online talk is open to all.  You do not have to be a member of the Western Front Association to join this online meeting.  Details of how to join the meeting using Zoom are in Andy Thompson's Febuary Update email sent out to everyone on our email list.  If you don't receive Andy's emails contact him at andy.ewt@gmail.com.
Ross's talk starts at 8.00 pm but you can join the Zoom meeting at any time after 07.30 pm to chat to other attendees or to just listen in
The picture shows men of the Sherwood Foresters (Nottinghamshire & Derbyshire Regiment) salvaging German rifles near Marcoing, 22 November 1917. © IWM (Q 6312)
ONLINE EVENT Please do not go to the Cobham Day Centre
17 Feb 2021 20:00