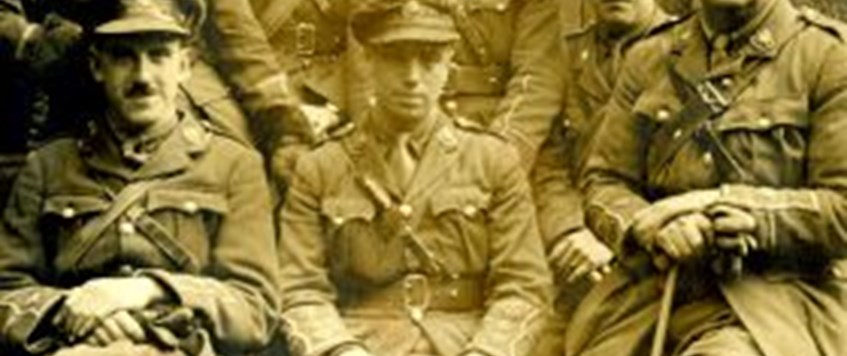 Neil will be talking about the 9th Battalion of the East Surrey Regiment at Maissemy, near St Quentin during the first week of the German Spring Offensive in March. The story of how a typical front-line Battalion fought for their lives under the most tremendous pressure to stand and hold as long as they could to give the reserves time to meet the coming onslaught.
The photo shows officers of "C" Company of the 9th Battalion of the East Surrey Regiment – Surrey History Centre.
This online talk is open to all.  You do not have to be a member of the Western Front Association to join this online meeting.  Details of how to join the meeting using Zoom will be given in Andy Thompson's August email.  This will be sent out to everyone on our email list.  If you don't receive Andy's emails contact him at andy.ewt@gmail.com.
This is an ONLINE talk. Please do not go to the Cobham Day Centre.
19 Aug 2020 20:00