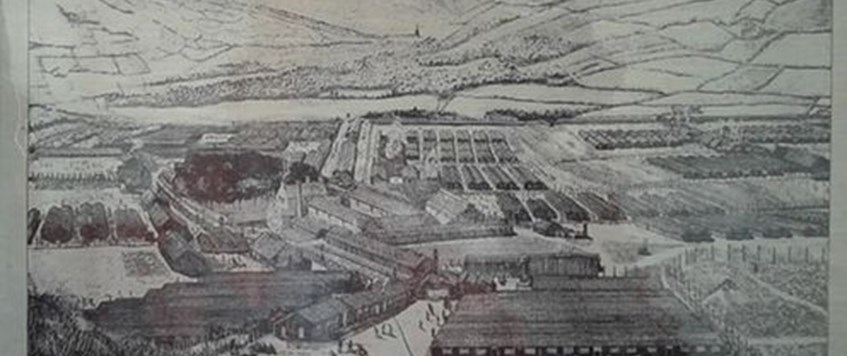 ONLINE Zoom Meeting  'The Enemy Within: Germans in Britain 1914-18' by Tim Lynch
When war broke out, thousands of German subjects - many who had never set foot in Germany - found themselves trapped in Britain and targeted as 'enemy aliens'. From the spy scares of 1914 to the Internment Camps in Britain and Germany, Tim's presentation tells the story of those who found themselves in the wrong place at the wrong time.
This online talk is open to all.  You do not have to be a member of the Western Front Association to join this online meeting.  Details of how to join the meeting using Zoom are in Andy Thompson's June Update email sent out to everyone on our email list.  If you don't receive Andy's emails contact him at andy.ewt@gmail.com.
Tim's talk starts at 8.00 pm but you can join the Zoom meeting at any time after 07.30 pm to chat to other attendees or to just listen in.
The picture shows Knockaloe Internment Camp on the Isle of Man
ONLINE Zoom meeting. Please do not go to the Cobham Day Centre
16 Jun 2021 20:00