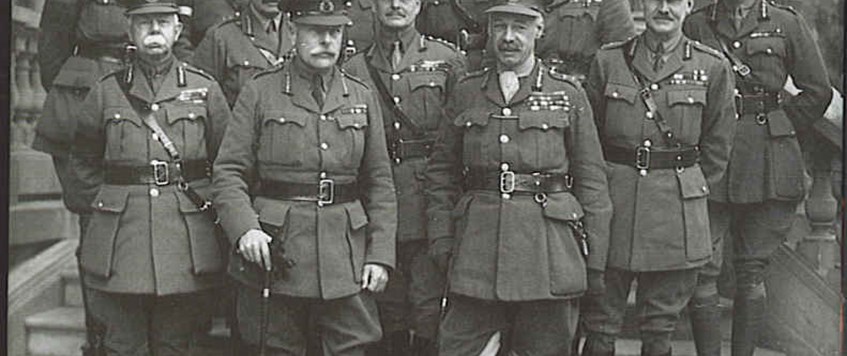 The men who planned the war by Paul Harris
We welcome Paul Harris, a leading researcher into leadership during WW1, who will talk about the staff of the British Army on the Western Front 1914-18 and examine the characteristics of the staff and how they and their leadership evolved over the course of the war.
For decades the theory of 'Lions led by Donkeys' was regarded as the mantra relating to leadership and command during the war but research in the latter part of the last century suggested that this was both jaundiced and wrong and a view that failed to appreciate how command in the British Army improved as the war evolved through its various phases. Paul will share his research and views in what promises to be a stimulating evening.
This online talk is open to all.  You do not have to be a member of the Western Front Association to join this online meeting.  Details of how to join the meeting using Zoom are in Andy Thompson's January Update email sent out to everyone on our email list.  If you don't receive Andy's emails contact him at andy.ewt@gmail.com.
Paul's talk starts at 8.00 pm but you can join the Zoom meeting at any time after 07.30 pm to chat to other attendees or to just listen in.
This is an online Zoom meeting. Please do not go to the Cobham Day centre.
20 Jan 2021 20:00