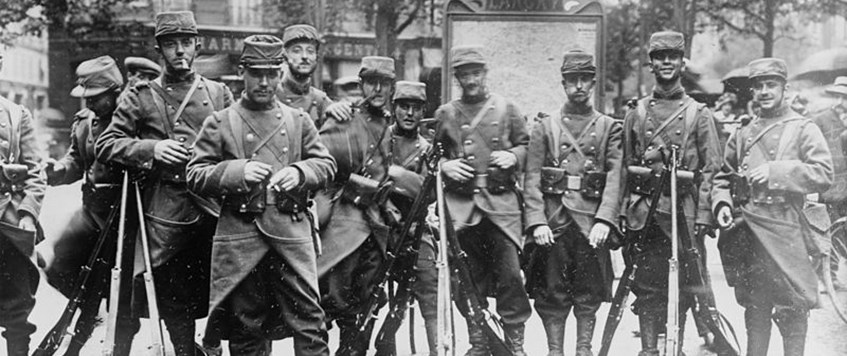 Red Trousers – The French Army in 1914 by Simon House
The French army which went to war in August 1914 was a very different organisation to that which sat down in a railway carriage with their allies four years later to conclude an armistice with Germany.
Simon's talk will look at structure of the French army in 1914 along with its military strategy and doctrine.
This meeting will be held in Cobham and will not be streamed on Zoom.
Members of The Western Front Association and non-members are equally welcome.  We ask for a modest £3 donation on the door.  This includes tea, coffee and biscuits at the break (before the Q&A session with the speaker).
Members joining us at Cobham can use our new cashless card system and use their credit card/phone with the new reader that will be available at the signing in desk. To help make things easier and safer, we are asking those coming to Cobham to bring their own mug for coffee or tea.
Simon's talk starts at 8pm.  Doors open at Cobham at 7:15pm and the meeting starts at 7:45pm.
The Surrey Branch has some very sad news to report: our branch chairman, Andy Thompson, died suddenly and unexpectedly while taking part in an organised walk along the Thames on Saturday 7th May. The branch committee will circulate more information to Surrey branch members when it becomes available. We ask that people do not contact his family at this point. If you have any questions please contact Andy Day, the branch programme secretary on 07972 287 315 or Peter Emery the branch treasurer on 07785 383 739.
Cobham Day Centre, Lushington Drive, Cobham, Surrey KT11 2LY, UK
18 May 2022 19:45