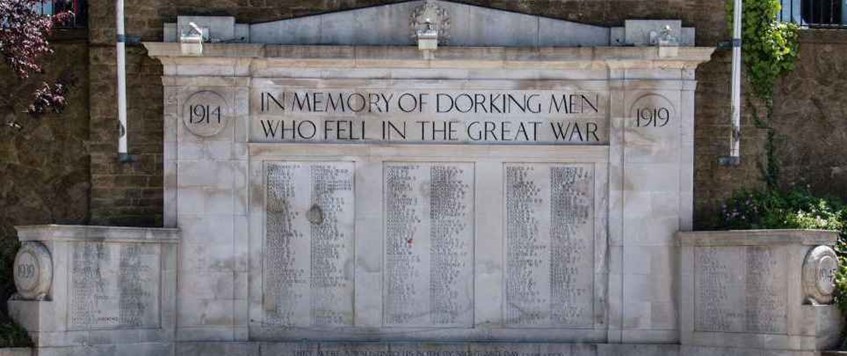 Remembering and Forgetting – local WW1 memorials by Kathy Atherton.
Remembering and Forgetting is about how local memorials were put together.  People tend to think that they are somehow 'official' and accurate but all were community initiatives, funded by communities, schools, churches or social organisations.  As they all had different criteria for inclusion, some people appear on multiple memorials.  Kathy will tell the story of these memorials.
This meeting will be held in Cobham and will not be streamed on Zoom.
Members of The Western Front Association and non-members are equally welcome.  We ask for a modest £3 donation on the door.  This includes tea, coffee and biscuits at the break (before the Q&A session with the speaker).
Members joining us at Cobham can use our new cashless card system and use their credit card/phone with the new reader that will be available at the signing in desk. To help make things easier and safer, we are asking those coming to Cobham to bring their own mug for coffee or tea.
Kathy's talk starts at 8pm.  Doors open at Cobham at 7:15pm and the meeting starts at 7:45pm.
Cobham Day Centre, Lushington Drive, Cobham, Surrey KT11 2LY, UK
15 Jun 2022 19:45