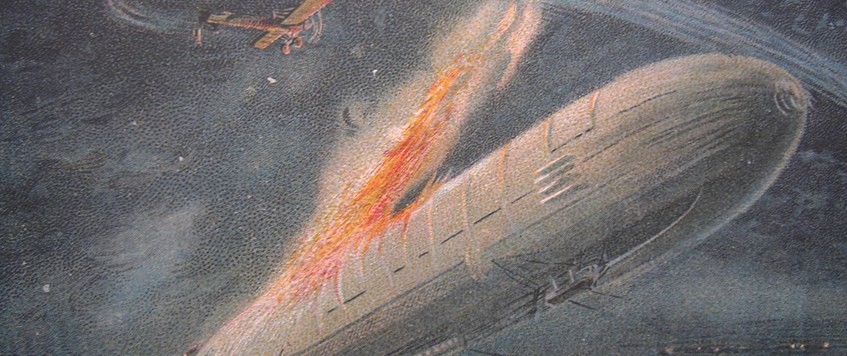 Wild Hawk Hunting - Rex Warneford – the first Zeppelin VC
In June 1915, Rex Warneford, Royal Naval Air Service, was hailed a national hero after his stunning achievement in becoming the first man to destroy a German Zeppelin in the air. He was feted everywhere he went, yet those who served alongside him knew him as a restless spirit, a loner, but also as a brilliant and fearless pilot. Ian Castle returns to the Surrey Branch to tell the incredible story of the pilot they called the 'Wild Hawk'.
This meeting will be held in Cobham.  Members of The Western Front Association and non-members are equally welcome.  We ask for a modest £3 donation on the door.  This includes tea, coffee and biscuits at the break (before the Q&A session with the speaker).
Members joining us at Cobham can use our new cashless card system and use their credit card/phone with the new reader that will be available at the signing in desk.
To help make things easier and safer, we are asking those coming to Cobham to bring their own mug for coffee or tea.
Ian's talk starts at 8pm.  Doors open at Cobham at 7:15pm and the meeting starts at 7:45pm.
Cobham Day Centre, Lushington Drive, Cobham, Surrey KT11 2LY, UK
19 Apr 2023 19:45