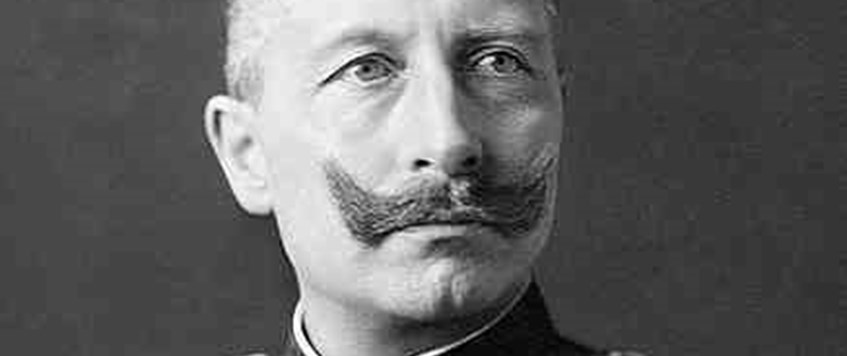 'The Kaiser' by Sue Woolmans
Kaiser Wilhelm's mother was British, his grandmother was Queen Victoria, and he himself was a British Field Marshal and an Admiral of the Fleet. So how and why did he become this country's implacable enemy in World War 1?
Sue will trace his life from his birth as the eldest grandchild of Queen Victoria to his final lonely twilight years watching the rise of the Nazis.
She will explore the Kaiser's love/hate relationship with the British imperial family and the British Empire, and examine how this greatly influenced his approach to the Great War.
Sue Woolmans is a historian of 19th century Royal History.  She has co-written a biography of the Archduke Franz Ferdinand of Austria-Hungary called "Assassination of the Archduke - Sarajevo and the Murder that Changed the World".  She has also written extensively on the Russian Imperial Family and contributed articles to Majesty and Royalty Digest magazines.  
This meeting will be held in Cobham.  Members of The Western Front Association and non-members are equally welcome.  We ask for a modest £5 donation on the door.  This includes tea, coffee and biscuits at the break (before the Q&A session with the speaker).
Members joining us at Cobham can use our new cashless card system and use their credit card/phone with the new reader that will be available at the signing-in desk.
To help make things easier and safer, we are asking those coming to Cobham to bring their own mug for coffee or tea.
Sue's talk starts at 8pm.  Doors open at Cobham at 7:15pm and the meeting starts at 7:45pm.
Cobham Day Centre, Lushington Drive, Cobham, Surrey KT11 2LY, UK
19 Jul 2023 19:45