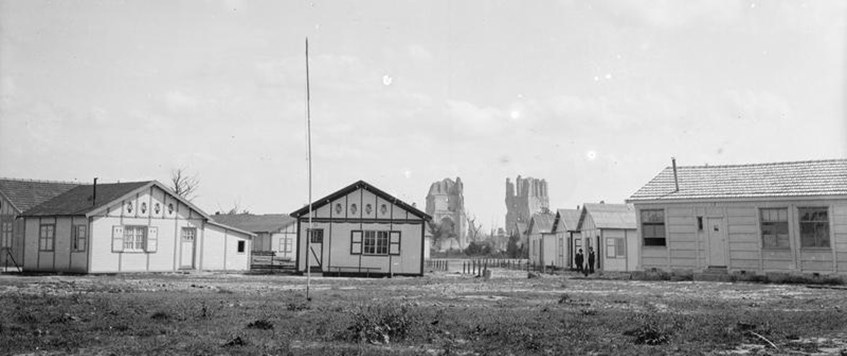 Jeremy will present a visual tour of post-war Ypres using photographs taken by Corporal Ivan Bawtree, his great-great-uncle who was an official photographer for the Graves Registration Commission during and after the war. 
Aside from his Army work photographing war graves, Ivan took many photographs of towns devastated by war in France and Flanders.  His photographs of Ypres show the town's reconstruction and the influx of battlefield tourists and pilgrims.
Jeremy has written a book about Ivan "Photographing the Fallen" and his talk is based upon a chapter in the book.
This meeting will be held in Cobham.  Members of The Western Front Association and non-members are equally welcome.  We ask for a modest £3 donation on the door.  This includes tea, coffee and biscuits at the break (before the Q&A session with the speaker).
Members joining us at Cobham can use our new cashless card system and use their credit card/phone with the new reader that will be available at the signing in desk.
To help make things easier and safer, we are asking those coming to Cobham to bring their own mug for coffee or tea.
Jeremy's talk starts at 8pm.  Doors open at Cobham at 7:15pm and the meeting starts at 7:45pm.
The photo shows new houses on Plain D'Amour, Ypres, 1919.  From the Ivan Bawtree collection at the IWM  © IWM Q 100399  © Jeremy Gordon-Smith
Cobham Day Centre, Lushington Drive, Cobham, Surrey KT11 2LY, UK
18 Jan 2023 19:45