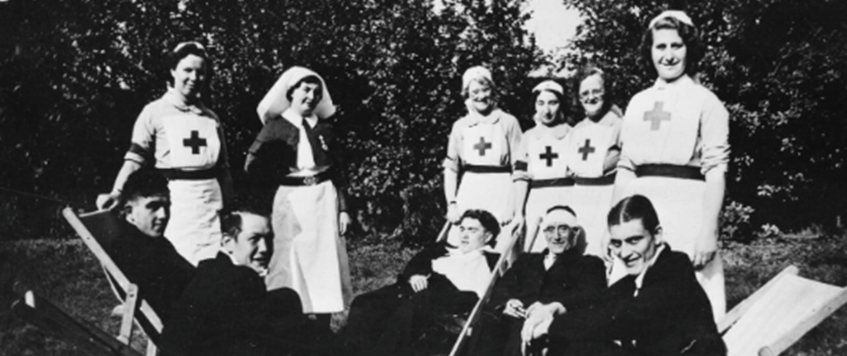 Philip Stevens will be speaking about nurses, spies and the Home Front during the First World War. 
He is a full time author and expert on The Western Front. Before this he served as a regular officer in the King's Shropshire Light Infantry.

He regularly takes parties on battlefield tours.
We ask for a £5 donation to cover our expenses. 
All Welcome 
Images: Naval nurses who risked their lives to save patients at a bombed hospital with men they rescued. Amongst the nurses is VAD Fay Caplin, who was awarded the British Empire Medal © IWM A 12988. 
1st Floor Lecture Room, Lewes Town Hall, Lewes Town Hall, High St, Lewes, BN7 2QS
30 Sep 2022 19:30