Welcome to the Wales (South) branch of The Western Front Association. 
Meetings are held every first Friday of the month between 7.30pm - 9.30pm. 
Venue: Canton RFC, Lawrenny Avenue, Canton, Cardiff, CF11 8BR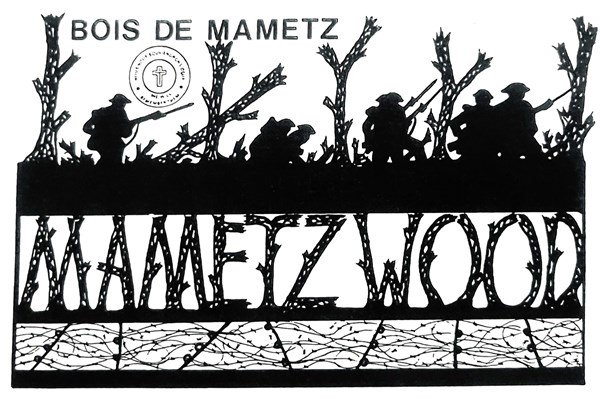 The following transport lines have routes that pass near Canton RFC (Cardiff) - Bus Nos. 94, 95, 96A & C1

The venue has ample free, illuminated car parking and is on the ground floor with good access for attendees of all abilities. There is a bar serving hot & cold drinks and bar snacks. Our Christmas meeting includes a social event with a small buffet, after the talk.

Members of the Western Front Association and non-members are equally welcome, and we encourage their attendance. It is suggested that attendees might wish to give a small donation towards the cost of the venue, the speaker's expenses, and the cost of live streaming via Zoom. Those unable to attend in person who join in via Zoom and may wish to help the branch with a donation, can now do so safely via 
Simply click the link and follow the on-line instructions. You can pay using all major Credit Cards, Apple Pay or Google Pay.
Our forthcoming branch meetings have the following talks planned:
| | | |
| --- | --- | --- |
| 07-Dec                      | The Attack at Fromelles 19th/20th July 1916 (NB: Change to original date) | Paul Cobb |
| 05-Jan | Research and Records using the CWGC Archives | Graham Owen (CWGC) |
| 02-Feb | Two short talks on; 11th Welsh at Salonica & Further enhancing the redemption narrative: The 38th (Welsh) Division, Mametz Wood | Phil Davies & Jon Williams |
| 01-Mar | Le Moncel September 1914 - Lance verses Lance (ZOOM) | Maj. Phil Watson (rtd.) |
| 05-Apr | Hedd Wynn - based on Phil Carradice's novel  "The Black Chair" | Phil Carradice |
| 03-May | A time to live and a time to die - lives lost and saved France and Flanders 1914-18 (ZOOM) | Tom Scotland |
| 07-Jun | The War Underground on the Western Front - Pontypridd miners in the RE Tunneling companies | Keith Jones |
| 05-Jul | Fire & Ice in the High Alps: The Italian Front & Britain's Role in the Great War in Italy (ZOOM) | Robert Fleming |
| 02-Aug | A Glorified Trench Raid or Trench warfare's Year Zero … ? The Battle of Neuve Chapelle March 1915 | Ross Beadle |
| 06-Sep | British classical music composers who served in the Great War | Viv John |
| 04-Oct | Verdun: Recovering the Fallen (ZOOM) | Christina Holstein |
| 01-Nov | Rupert Brooke and the 'Glitterati' at Gallipoli | Peter Hart |
| 06-Dec | Military Justice during the Great War | Prof. Lois Bibbings |
Find us on Facebook > Western Front Association South Wales Branch
Upcoming Branch Events
Canton Rugby Football Club, Lawrenny Avenue, Cardiff CF11 8BR.
07 Dec 2023 19:30
Paul Cobb will be giving a talk on the Attack at Fromelles 19th/20th July 1916 (NB: Change to original date)
Event Details