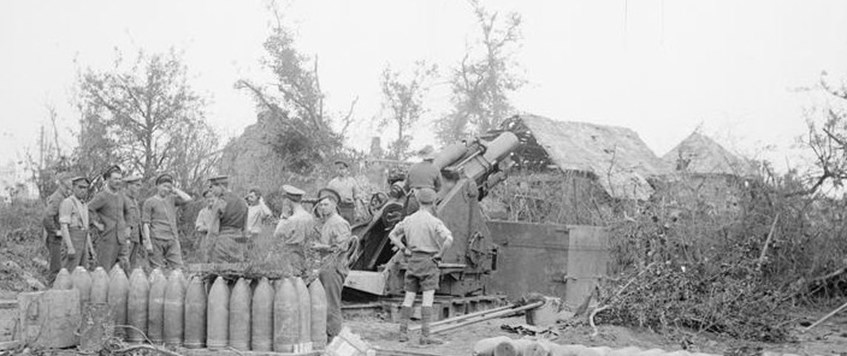 Terry Dean will tell the story of the part-time Territorials of the 1st, Royal Field Artillery, who exchanged their outdated 15 pound field guns for 18 pounders in September 1915 and crossed to France. After gaining experience on quiet sectors of the front, they fought in the Somme battles from late July 1916 before moving to Ypres and doubling their firepower to 24 guns. Their war continued near Cambria, then at Givenchy where they helped stem the German's Georgette offensive.
Find us at St.Mary's Church, Station Road, Allerton Bywater, WF10 2DH.  All meetings are open to non - WFA members who always receive a warm welcome.
There's tea and coffee on tap and a hearty buffet.
(Picture IWMQ7822 The Royal Garrison Artillery on the Western Front)
St Mary's Church Annexe, Station Road, Allerton Bywater, WF10 2DH
04 Apr 2020 13:30