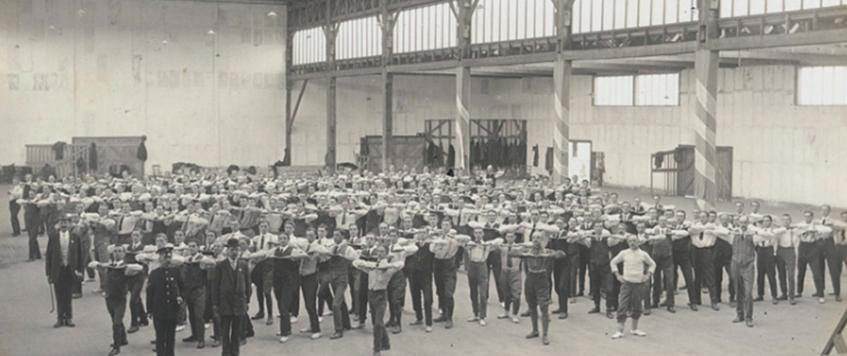 Gary Sheffield, Honorary President of The Western Front Association will be speaking at this event on the amateur soldier in the British Arm over five decades: through the South African War, First and Second World Wars. 
The organisers say that places will be strictly limited with an entry cost of £8 payable on the door. Please email the organisers at the British Modern Military History Society at info@bmmhs.org to confirm availability.
Details here > Meeting: Amateur Soldiering 
IMAGES: King George VI inspecting men of the Australian Imperial Force, Salisbury, 4 July 1940 (C) IWM Object 205197200 and Kitchener's Army recruits doing drill. 
Woodcote Village Hall, Reading Road, Woodcote, RG8 OQY
CANCELLED 8 April : 'Amateur Soldiering Tradition in Britain and the Empire 1899 to 1945' with Professor Gary Sheffield, info@bmmhs.org
08 Apr 2020 19:30