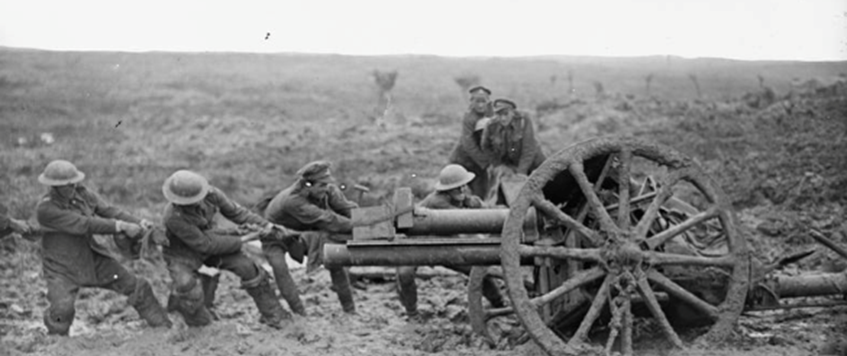 The presentation will be live and online. 
This presentation by Lt Col Simon Shephard seeks to assess the performance of the British Expeditionary Forces artillery during the preparation for, and conduct of, the Third Battle of Ypres in 1917.  To carry out this assessment, it uses a set of Principles of War which Col J F C Fuller published in the February 1916 edition of the RUSI Journal. These are often referenced as the start point for the way the British Army has subsequently developed its use of the Principles of War.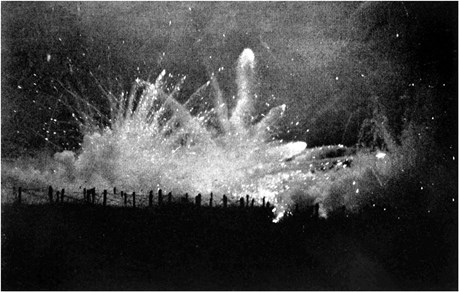 The presentation focuses on the conduct of the artillery battles at Army, Corps and Divisional level for: 
Pilckem Ridge, 31 Jul - British Fifth Army;
Menin Road Ridge, 20 Sep - British Second Army;
and
Second Passchendaele, 26 Oct to 10 Nov - Canadian Corps.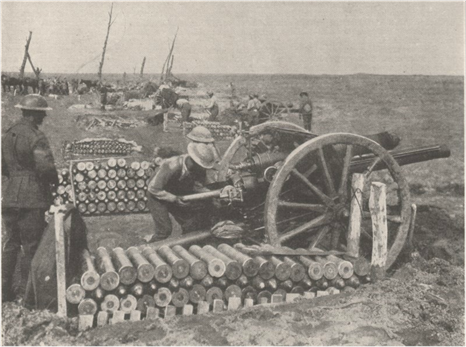 The presentation will be given in two parts each lasting approximately 35 minutes with a short 5 min break in between. There will be the usual Q&A session at the end. 
Members wishing to participate will need to register: details of how to register will be circulated via the WFA's newsletter 'Trench Lines'. If you are not a subscriber to 'Trench Lines' please subscribe now. 
To subscribe to Trench Lines, go to the home page of the WFA web site and complete your details in the 'Newsletter signup' box. 
It is also possible to register by clicking this link: British Artillery at Third Ypres
The talk will be undertaken using the 'Zoom' software which is freely available. It may not be necessary to load the software to your PC / iPad etc: but we would recommend doing so if you wish to participate in this event.
Your Computer, Your Home
ONLINE: 'Artillery conquers, infantry occupies' - a study of the effectiveness of the British Artillery at Third Ypres, office@westernfrontassociation.com
29 Mar 2021 20:00