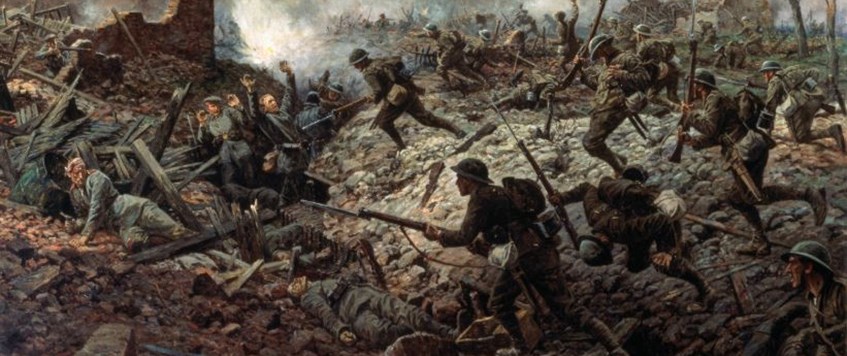 The presentation will be live and online.
This talk, by Fraser Skirrow, looks at the development of training, tactics, weapons and organisation. Told through the experiences of a West Yorkshire battalion, it focuses on how new weapons and techniques were applied by the infantry on the battlefield. The story illustrates the growth of all arms co-operation, the use of tanks, aircraft and artillery to support the infantry. The talk steps the audience through four very different battles at the level of companies and platoons to show changes in how battles were actually fought.
Members wishing to participate will need to register: details of how to register will be circulated via the WFA's newsletter 'Trench Lines'. If you are not a subscriber to 'Trench Lines' please subscribe now. 
To subscribe to Trench Lines, go to the home page of the WFA web site and complete your details in the 'Newsletter signup' box. 
The talk will be undertaken using the 'zoom' software which is freely available. It may not be necessary to load the software to your PC / iPad etc:but we would recommend doing so if you wish to participate in this event.
On your computer, In your home
ONLINE : 'Battlefield Success: Achieving Tactical Excellence in an Infantry Battalion 1916-18' with Fraser Skirrow, office@westernfrontassociation.com
15 Jun 2020 20:00