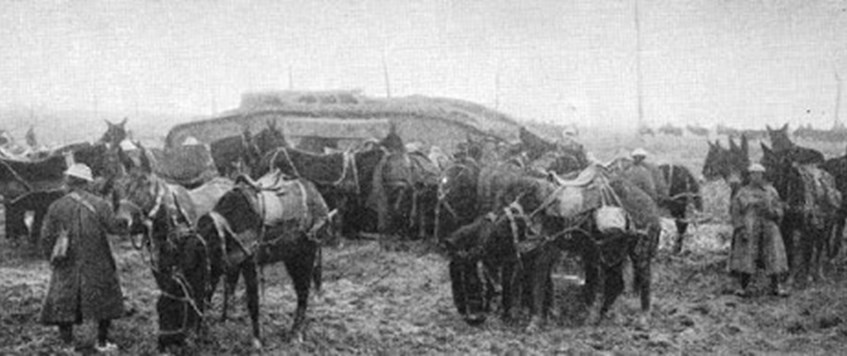 The presentation will be live and online.
At a time when some defence and security commentators are questioning the value of tanks on a modern battlefield, Alexander Turner will return to the era of their birth, in search of the fundamental reasoning behind this extraordinary and predominant innovation.  Using the Battle of Cambrai as a backdrop, the talk will discuss how modern 'combined arms manoeuvre' came into being in autumn 1917.  It will highlight the challenges presented at the inception of the tank, and signpost the footprints from this ground-breaking Great War period that are still visible on the battlefields and training grounds of today. 
The tank was created to address deeply practical problems that mud and metal still impose.  For all the promise of subsequent military innovations, the chimera of invulnerability is as elusive as ever.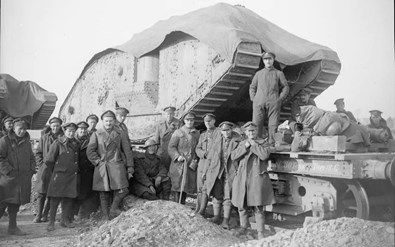 Brigadier Alexander Turner has published three Great War titles with Osprey, a variety of articles / lectures, and contributed to a 2012 TV documentary about the battle of Messines Ridge. He is also a member of the Durand Group, excavating and surveying Western Front tunnel systems.  As a soldier, he now finds himself mostly behind a desk and was recently head of strategy for the British Army.
Members wishing to participate will need to register: details of how to register will be circulated via the WFA's newsletter 'Trench Lines'. If you are not a subscriber to 'Trench Lines' please subscribe now.
To subscribe to Trench Lines, go to the home page of the WFA web site and complete your details in the 'Newsletter signup' box.
It is also possible to register by clicking this link: Cambrai: dawn of an era now ending?
The talk will be undertaken using the 'zoom' software which is freely available. It may not be necessary to load the software to your PC / iPad etc: but we would recommend doing so if you wish to participate in this event.
Your Computer, Your Home
ONLINE: Cambrai: dawn of an era now ending?, office@westernfrontassociation.com
23 Nov 2020 20:00