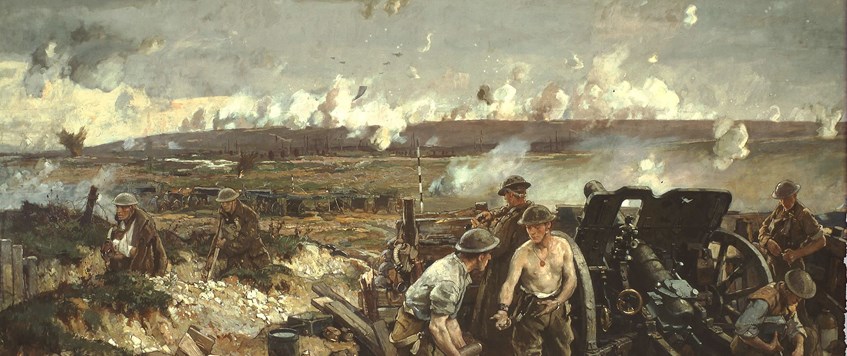 The presentation will be live and online. 
To commemorate the Canadian capture of Vimy Ridge 104 years ago almost to the day, we will be having not one but two speakers on this webinar. 
Bill Stewart will explain how the capture of Vimy Ridge in April 1917 is the best known and most celebrated Canadian victory of the First World War. This presentation provides an overview of the battle and its preparations. Its primary focus will be on the changes made by the Canadian Corps, like the larger BEF, to dramatically transform its doctrine and approaches between the Somme and Arras 1917 to deliver this triumph. 
Above: Canadian Corps, Summer 1916 The 1st Canadian Infantry Brigade marches past Minister of Militia and Defence Sam Hughes and Major-General Arthur Currie in the summer of 1916. (George Metcalf Archival Collection - CWM 19920044-601)
Tim Cook will then talk about Sir Arthur Currie who is Canada's greatest battlefield general. His art of command was learned on the Western Front through defeat and victory.  This illustrated presentation will explore Currie's rise from lieutenant-colonel to corps commander, with an emphasis on his wartime experience after the April 1917 Battle of Vimy Ridge.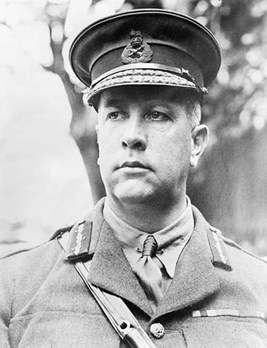 #
Above: General Currie, Commander of the Canadian troops in France
Members wishing to participate will need to register: details of how to register will be circulated via the WFA's newsletter 'Trench Lines'. If you are not a subscriber to 'Trench Lines' please subscribe now. 
To subscribe to Trench Lines, go to the home page of the WFA web site and complete your details in the 'Newsletter signup' box. 
It is also possible to register by clicking this link: Currie, Vimy, and the Learning Curves
The talk will be undertaken using the 'Zoom' software which is freely available. It may not be necessary to load the software to your PC / iPad etc: but we would recommend doing so if you wish to participate in this event.
Please Note : > Once registrations hit capacity (we have a 500 limit on the webinars) then you won't be able to register. If this happens, you can still watch the event via the Facebook Live Stream (subject to any technical hitches) on our Facebook page. Alternatively, these are loaded to our YouTube channel where they can be watched a few weeks after the event.  
Your Computer, Your Home
ONLINE: Currie, Vimy, and the Learning Curves, office@westernfrontassociation.com
12 Apr 2021 20:00