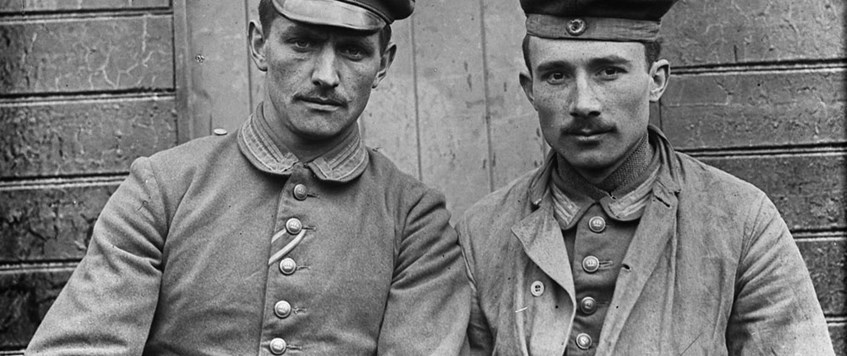 The presentation will be live and online.  
The Battle of Vimy Ridge is one of the most prominent events of the First World War in Canadian public memory, in the experience of British visitors to the Western Front, and for the local French community. In Germany, it is virtually unknown, despite the fact that tens of thousands of German troops fought and died to hold the ridge in conditions no less terrible than those of the Canadians and British.
The German experience at Vimy Ridge does not figure prominently in our public memory of the battle, but post-war German literature provides us a glimpse into the hellish experience of the men of the Gruppe Vimy in April 1917. Public historian Jesse Alexander will take us through the other side side of the hill, in the words of the men from Bavaria and Prussia - largely forgotten today - who were on the receiving end of one of the most famous battles of the war.
Members wishing to participate will need to register: details of how to register will be circulated via the WFA's newsletter 'Trench Lines'. If you are not a subscriber to 'Trench Lines' please subscribe now.
To subscribe to Trench Lines, go to the homepage of the WFA web site and complete your details in the 'Newsletter signup' box. 
It is also possible to register by clicking this link: Doomed Youth: the Germans at Vimy Ridge 1917
The talk will be undertaken using Zoom which is freely available. It may not be necessary to load the software to your PC / iPad etc: but we would recommend doing so if you wish to participate in this event.
Your Computer, Your Home
ONLINE: Doomed Youth: the Germans at Vimy Ridge 1917 with Jesse Alexander, membership@westernfrontassociation.com
17 Apr 2023 20:00