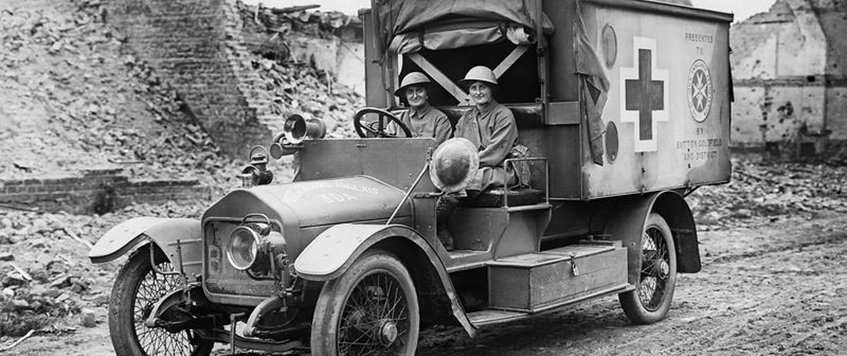 The presentation will be live and online. 
Elsie Knocker and Mairi Gooden-Chisholm were the only women to nurse on the front line during the Great War. They first met at a motorcycle club in 1912. Once war broke out, they zoomed off to London by motorbike to "do their bit". Within a month, they were on the Front Line near Ypres in Belgium, evacuating wounded soldiers from their First Aid Post a hundred yards from the trenches to hospital by ambulance.
Under constant threat from sniper fire and heavy artillery bombardments, their reputations spread and they were soon visited by journalists, photographers and royalty in the form of King Albert of the Belgians and Prince Alexander of Teck. The recipients of seventeen medals for bravery and self-sacrifice, they became known as the 'Madonnas of Pervyse'.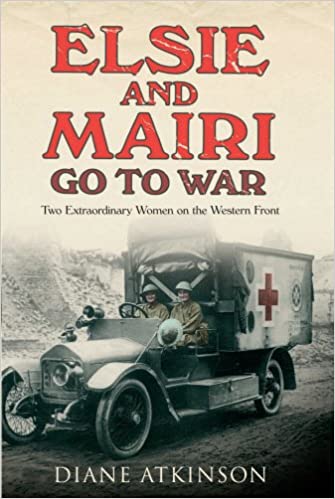 Members wishing to participate will need to register: details of how to register will be circulated via the WFA's newsletter 'Trench Lines'. If you are not a subscriber to 'Trench Lines' please subscribe now. 
To subscribe to Trench Lines, go to the home page of the WFA web site and complete your details in the 'Newsletter signup' box. 
It is also possible to register by clicking this link: Elsie and Mairi Go To War
The talk will be undertaken using the 'Zoom' software which is freely available. It may not be necessary to load the software to your PC / iPad etc: but we would recommend doing so if you wish to participate in this event.
Your Computer, Your Home
ONLINE: Elsie and Mairi Go to War by Diane Atkinson, membership@westernfrontassociation.com
23 Jan 2023 20:00