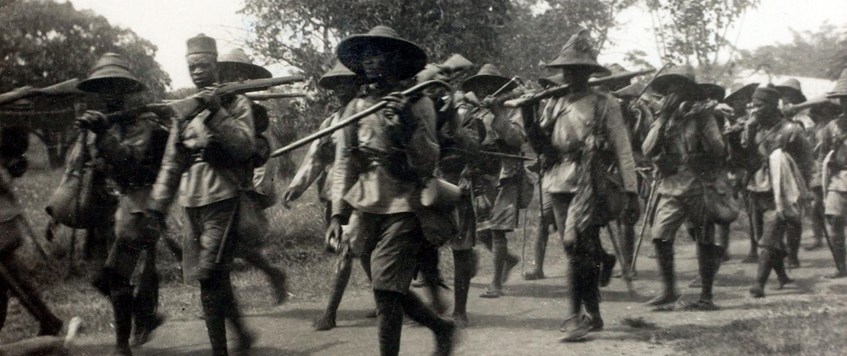 The presentation will be live and online. 
That the First World War was fought in Africa is becoming more well-known, and amongst many who do know of the campaign, the German Commander, Paul von Lettow-Vorbeck, is held in high esteem. However, what few take into account are the complexities of managing the campaign and the divided views amongst those responsible for the overall war effort.
In particular, little attention has been paid to Lord Kitchener's role in the African theatres. He owned a farm in today's Kenya – within raiding distance of the border.
In this presentation, Anne Samson considers the impact of Kitchener's relationship with Africa and how it influenced the 1914-1918 campaigns, particularly that in East Africa.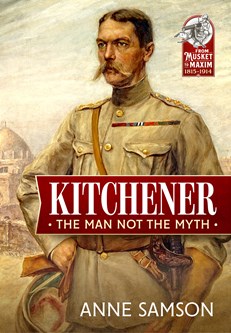 Members wishing to participate will need to register: details of how to register will be circulated via The Western Front Association's newsletter 'Trench Lines'. If you are not a subscriber to 'Trench Lines' please subscribe now. 
To subscribe to Trench Lines, go to the homepage of The Western Front Association website and complete your details in the 'Newsletter sign up' box. 
It is also possible to register by clicking this link: Kitchener's influence on the war in Africa
The talk will be undertaken using the 'Zoom' software which is freely available. It may not be necessary to load the software to your PC / iPad etc: but we would recommend doing so if you wish to participate in this event.
Please Note : > Once registrations hit capacity (we have a 1000 limit on the webinars) then you won't be able to register. If this happens, you can still watch the event via the Facebook Live Stream (subject to any technical hitches) on our Facebook page. Alternatively, these are loaded to our YouTube channel where they can be watched a few weeks after the event.  
Your Computer, Your Home
ONLINE: Kitchener's influence on the war in Africa, office@westernfrontassociation.com
18 Apr 2022 20:00