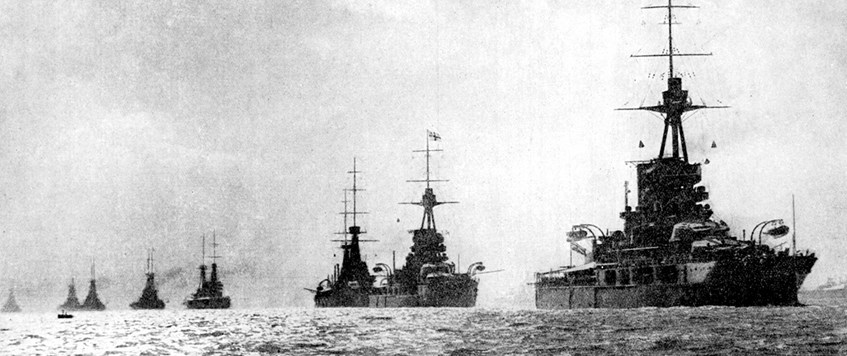 The presentation will be live and online.
Professor Andrew Lambert will talk about Admiral Sir Jacky Fisher's Baltic plans, which were far more complex, and sophisticated than the parody that Churchill published.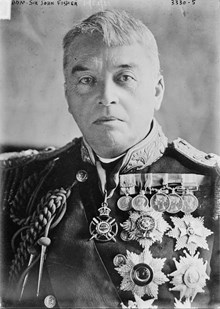 Fisher's resignation in April 1915 was driven by his anxiety to restore national strategy to the appropriate British maritime basis. Sir Julian Corbett, the official historian of the war, not only wrote the Cabinet paper on this plan, which Fisher published in 1919, but it would have been the capstone of Naval Operations, the Official History of British Grand Strategy had he not died in 1922. 
Members wishing to participate will need to register: details of how to register will be circulated via the WFA's newsletter 'Trench Lines'. If you are not a subscriber to 'Trench Lines' please subscribe now. 
To subscribe to Trench Lines, go to the home page of the WFA web site and complete your details in the 'Newsletter signup' box. 
It is also possible to register by clicking this link: Lord Fisher, the Baltic and the battle for British Grand Strategy 1914-15
The talk will be undertaken using the 'Zoom' software which is freely available. It may not be necessary to load the software to your PC / iPad etc: but we would recommend doing so if you wish to participate in this event.
Please Note : > Once registrations hit capacity (we have a 500 limit on the webinars) then you won't be able to register. If this happens, you can still watch the event via the Facebook Live Stream (subject to any technical hitches) on our Facebook page. Alternatively, these are loaded to our YouTube channel where they can be watched a few weeks after the event.  
Your Computer, Your Home
ONLINE: Lord Fisher, the Baltic and the battle for British Grand Strategy 1914-15, office@westernfrontassociation.com
17 May 2021 20:00