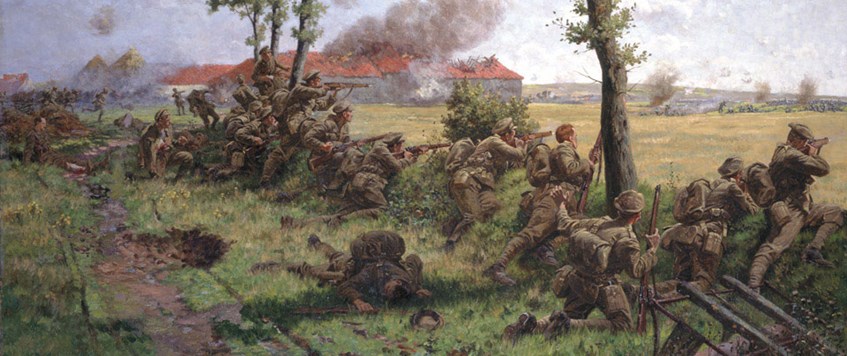 The presentation will be live and online. 
We welcome back Dr Spencer Jones who will talk to us about one of the early battles of the First World War.
The British Expeditionary Force faced disaster in August 1914. Driven from Belgium after the Battle of Mons, it found itself isolated from its French allies and closely pursued by numerically superior German forces. At the darkest moment of the retreat General Sir Horace Smith-Dorrien made the bold decision to turn his forces and fight.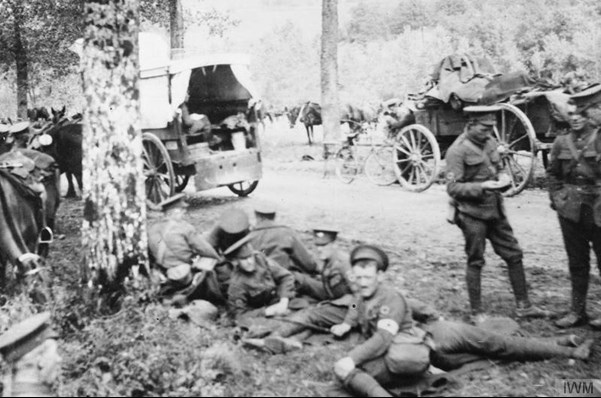 This lecture tells the story of how and why this decision was made and examines the events of the Battle of Le Cateau, 26 August 1914. Although bitterly controversial, it would prove to be the battle which saved the army.
Members wishing to participate will need to register: details of how to register will be circulated via The Western Front Association's newsletter 'Trench Lines'. If you are not a subscriber to 'Trench Lines' please subscribe now. 
To subscribe to Trench Lines, go to the home page of The Western Front Association web site and complete your details in the 'Newsletter signup' box. 
It is also possible to register by clicking this link: The Battle that Saved the BEF
The talk will be undertaken using the 'Zoom' software which is freely available. It may not be necessary to load the software to your PC / iPad etc: but we would recommend doing so if you wish to participate in this event.
Please Note : > Once registrations hit capacity (we have a 1000 limit on the webinars) then you won't be able to register. If this happens, you can still watch the event via the Facebook Live Stream (subject to any technical hitches) on our Facebook page. Alternatively, these are loaded to our YouTube channel where they can be watched a few weeks after the event.  
Your Computer, Your Home
ONLINE: The Battle that Saved the BEF: Le Cateau, 26 August 1914 with Dr Spencer Jones, office@westernfrontassociation.com
16 Aug 2021 20:00