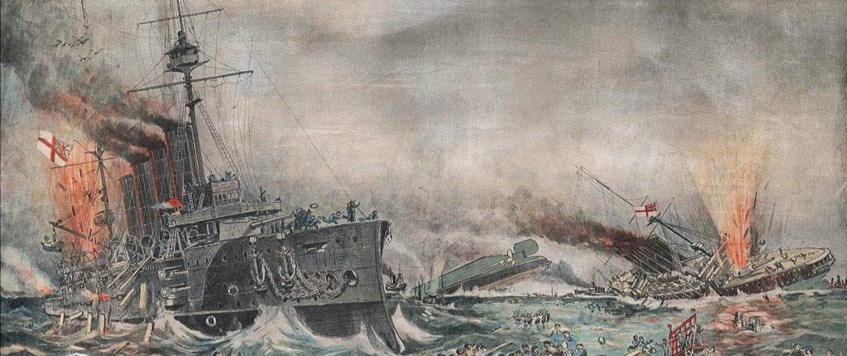 The presentation will be live and online. 
On the morning of 22 September 1914, just six weeks into the First World War, three Royal Navy armoured cruisers were sunk by a German U-boat in the southern North Sea. The action lasted less than 90 minutes but the lives of 1,459 men and boys were lost – more than the British losses at the Battle of Trafalgar or in the sinking of RMS Lusitania. Yet, curiously, few have ever heard of the incident.

In this presentation entitled 'The Coal Black Sea' Stuart Heaver will tell the extraordinary true story of the disaster from the perspectives of the men serving on HMS Aboukir, Hogue and Cressy, and the German submariners who orchestrated the attack. Stuart will also examine how the ignominious loss provoked widespread criticism of the highly ambitious First Lord of the Admiralty, the 39-year-old Winston Churchill.

While the families of the victims grieved, Churchill succeeded in playing down the significance of the disaster and shifted the blame to those serving at sea to save his faltering career.

Using a range of official and archival records, Stuart Heaver exposes this false narrative and corrects over a century of misinformation to honour those who lost their lives in the worst naval catastrophe of the First World War. His book is available via many outlets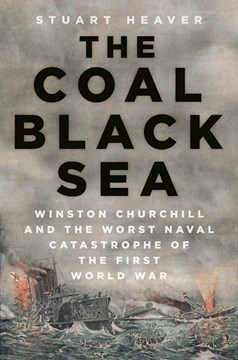 Members wishing to participate will need to register: details of how to register will be circulated via the WFA's newsletter 'Trench Lines'. If you are not a subscriber to 'Trench Lines' please subscribe now. 
To subscribe to Trench Lines, go to the home page of the WFA web site and complete your details in the 'Newsletter signup' box. 
It is also possible to register by clicking this link: The Coal Black Sea
The talk will be undertaken using the 'Zoom' software which is freely available. It may not be necessary to load the software to your PC / iPad etc: but we would recommend doing so if you wish to participate in this event.
Your Computer, Your Home
ONLINE: The Coal Black Sea: Winston Churchill and the Worst Naval Catastrophe of the First World War, membership@westernfrontassociation.com
07 Nov 2022 20:00