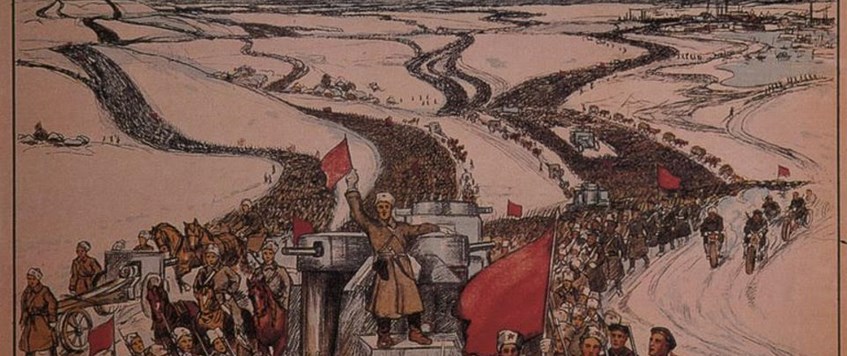 The presentation will be live and online. 
The Russo Japanese War of 1904-1905 was a wakeup call for the Russian military and by 1914 she was well prepared for a short war.  She was not prepared for a long war, and while no other combatants were either, their economy and administration could cope, where Russia's could not.  Successive defeats and a breakdown in administration led to the abdication of the Tsar and the formation of a provisional government.  It was the decision of that government to stay in the war that led to the Russian Revolution and the subsequent civil war. 
In this presentation, Gordon Corrigan will explain how the Russian civil war (which lasted from 1918 to 1922 and was fought between the Bolsheviks and a number of factions all with different agendas collectively termed White Russians) was supported by a British led Allied Intervention Force. This force included not only British but American, French, Czech and Japanese troops and the Royal Navy operating in the Baltic and the Black Sea and with gunboats on the rivers.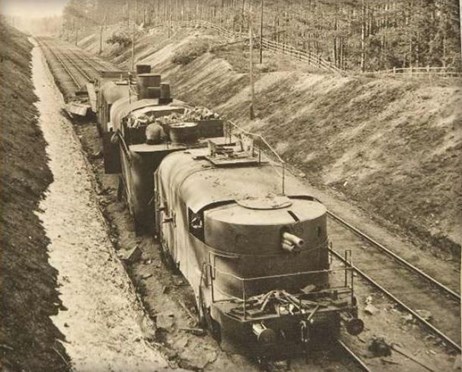 Above:  Red Guard armoured train de-railed near the city of Vyborg
Members wishing to participate will need to register: details of how to register will be circulated via the WFA's newsletter 'Trench Lines'. If you are not a subscriber to 'Trench Lines' please subscribe now. 
To subscribe to Trench Lines, go to the home page of the WFA web site and complete your details in the 'Newsletter signup' box. 
It is also possible to register by clicking this link: The Russian Civil War and the Allied Intervention Force
The talk will be undertaken using the 'Zoom' software which is freely available. It may not be necessary to load the software to your PC / iPad etc: but we would recommend doing so if you wish to participate in this event.
Your Computer, Your Home
ONLINE: The Russian Civil War and the Allied Intervention Force, membership@westernfrontassociation.com
19 Dec 2022 20:00