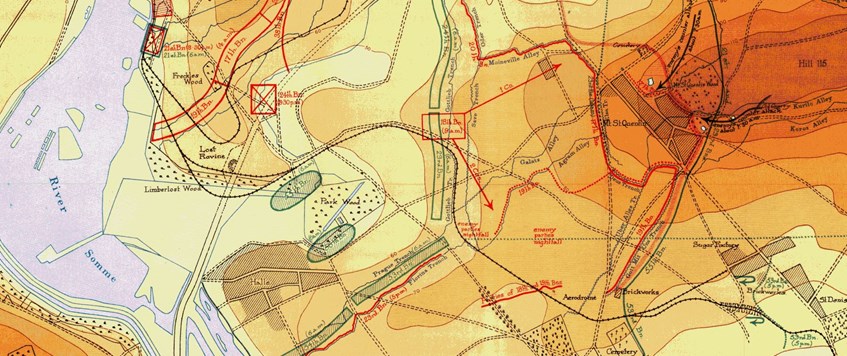 This digital virtual tour of the Australian attack at Peronne during the Hundred Days offensive will 'go live' on 10 February 2022 at 7.30pm UK time.
(There is no pre-registration for this event)
Pushing ahead during the advance to victory in the late summer of 1918 brought its own problems to the Allies. One of those was the rapidly progressing Infantry outstripping the Artillery with their speed of advance.
Thus the Battle of Mont St Quentin becoming known as 'a soldiers battle' for that very reason.
General Sir John Monash with his Australian Corps, had been told to 'keep touch' with the enemy and he took that as an opportunity to once more show what his troops could achieve and rushed his Corps to capture Mont St Quentin, the Gateway to Peronne on the bend in the Somme River. The Battle on the Hill was certainly a Fine feat of Arms, but this talk will also look at whether it was actually a necessary feat of arms.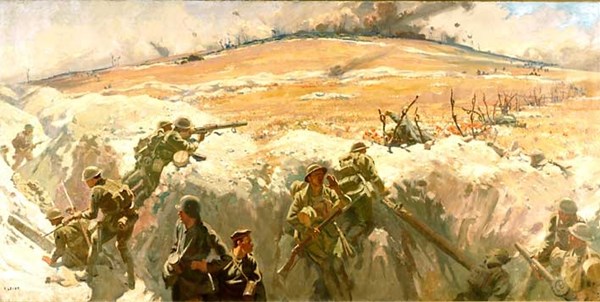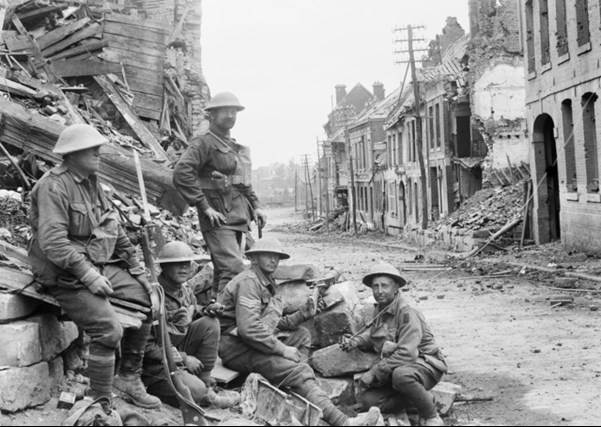 The tour is absolutely free to members and there are no restrictions on numbers. If you are unable to watch this live at 7.30pm, it will remain available to watch (or watch again) - all you need to do is to log into the page via the members area of the website and go to 'Virtual Tours'. 
Please note: this is the 'members area' of the website, so you will need to use your personal username and password. 

If you can't remember your password, in the first instance, using your email address as the username click 'forgotten password' and then the 'reset password' button. This will generate an email to you which will provide a new temporary password. If it does not arrive please check your 'spam' folder.
If this process does not work, it is more than likely that your email is not recognised; in this case please contact Maya in the WFA office on admin@westernfrontassociation.com
It is also possible to watch all of last year's tours via the same link.  
These tours are brought to members in association with Battle Guide Virtual Tours 
Your Computer, Your Home
ONLINE VIRTUAL TOUR #5 Mont St Quentin 1918: 'A necessary feat of arms?', office@westernfrontassociation.com
10 Feb 2022 19:30