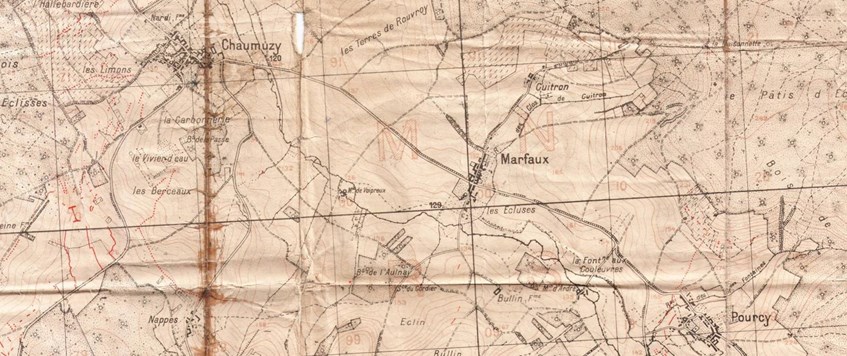 This digital virtual tour of the largely forgotten battle of Tardenois which commenced on 20 July 1918 will 'go live' on 24 February 2022 at 7.30pm UK time.
(There is no pre-registration for this event)
Taking place at the end of the Second Battle of the Marne, this seldom studied action took place amongst the Champagne Vineyards of the Ardre Valley west of Reims. Alexander Godley's XXII Corps, containing the 51st (Highland) and 62nd (West Riding) Division were to fight under the command of the French Fifth Army alongside the Italian II Corps throughout late July 1918 eventually reaching and consolidating the Montagne de Bligny. The operation was a costly one, over 7,000 casualties across the two divisions however, an advance of four miles had been completed during which seven different German Divisions had been engaged.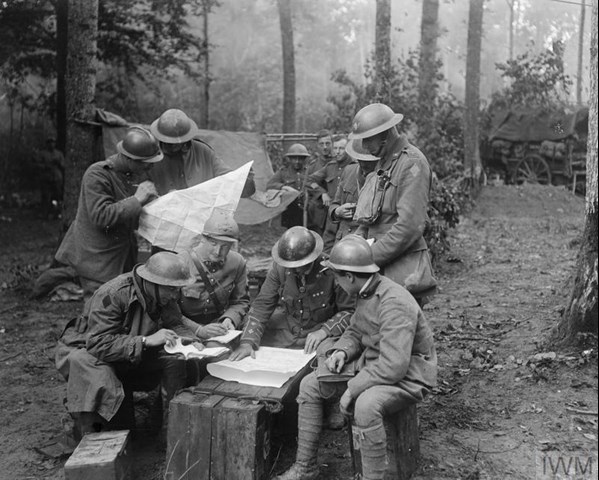 Above: Officers of the 2nd Battalion, King's Own Yorkshire Light Infantry, 62nd Division, conferring with French and Italian officers in the Bois de Reims during the Battle of Tardenois, 24 July 1918. (IWM Q11113)
Below: A Sergeant of the 62nd Battalion, Machine Gun Corps (62nd Division) bringing back a captured German Maxim 08/15 (Spandau) machine gun. Bois de Reims, 24 July 1918. (Doug via @colour_history)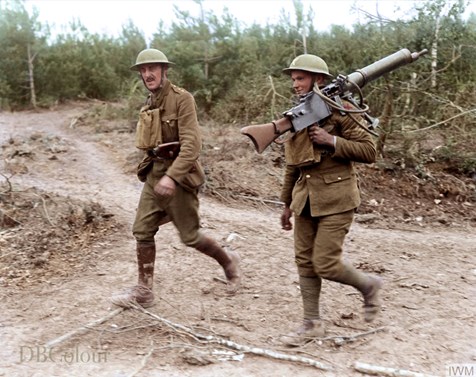 The tour is absolutely free to members and there are no restrictions on numbers. If you are unable to watch this live at 7.30pm, it will remain available to watch (or watch again) - all you need to do is to log into the page via the members area of the website and go to 'Virtual Tours'. 
Please note: this is the 'members area' of the website, so you will need to use your personal username and password. 

If you can't remember your password, in the first instance, using your email address as the username click 'forgotten password' and then the 'reset password' button. This will generate an email to you which will provide a new temporary password. If it does not arrive please check your 'spam' folder.
If this process does not work, it is more than likely that your email is not recognised; in this case please contact Maya in the WFA office on admin@westernfrontassociation.com
It is also possible to watch all of last year's tours via the same link.
These tours are brought to members in association with Battle Guide Virtual Tours 
Your Computer, Your Home
ONLINE VIRTUAL TOUR #6 'Yorkshiremen, Highlanders and Champagne': The attack on the Ardre Valley July 1918, office@westernfrontassociation.com
24 Feb 2022 19:30