The presentation will be live and online. 
During the First World War, the battalion and regimental stretcher bearers transformed the medical landscape of the western front battlefield and beyond. In this presentation, Emily Mayhew will detail how bearers developed extraordinary skills at both the point of wounding and during the casualty evacuation phase that ensured casualties were able to survive complex injuries that would otherwise have been deemed fatal.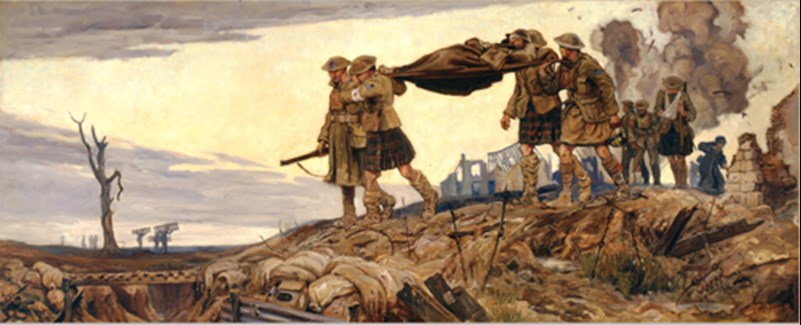 With little formal medical training prior to their arrival in France, bearer teams worked closely with their RMOs to adapt to the challenging landscape and casualty continuum. By 1916, the stretcher bearer skill set included haemorrhage control, pain management, specialist injury-specific casevac, futility decision making, end of life care, working knowledge of German, PoW walking wounded management, cartography, inoculation, battalion morale maintenance - and most of this whilst under fire.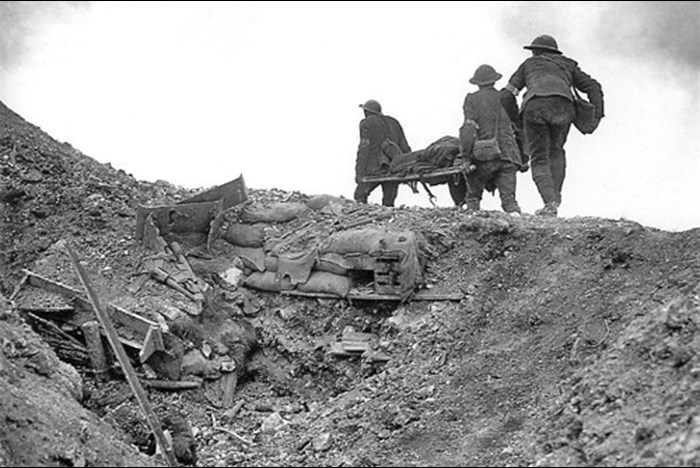 One quotation pertaining to Stretcher Bearers that has resonated and that inspired Emily was: "The courage demanded to walk quietly into a hail of lead to bandage and carry away a wounded man, that is worth talking about"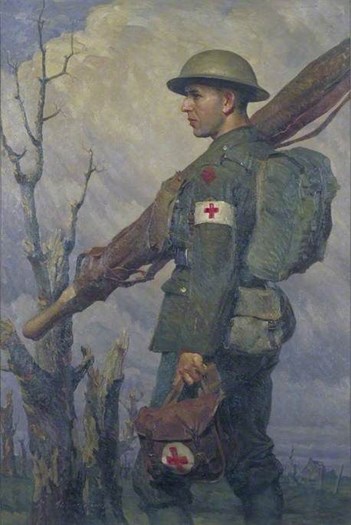 First World War stretcher bearers are the prototypes for today's paramedics, and have thus transformed modern civilian as well as military medical care.  Their greatest achievement, sustained over the entire period of fighting on the Western Front, was to offer hope of survival and care to soldiers dreading and enduring the consequences of the battlefield.
Members wishing to participate will need to register: details of how to register will be circulated via The Western Front Association's newsletter 'Trench Lines'. If you are not a subscriber to 'Trench Lines' please subscribe now. 
To subscribe to Trench Lines, go to the home page of The Western Front Association website and complete your details in the 'Newsletter sign up' box. 
It is also possible to register by clicking this link: Stretcher Bearers of the Western Front
The talk will be undertaken using the 'Zoom' software which is freely available. It may not be necessary to load the software to your PC / iPad etc: but we would recommend doing so if you wish to participate in this event.
Please Note : > Once registrations hit capacity (we have a 1000 limit on the webinars) then you won't be able to register. If this happens, you can still watch the event via the Facebook Live Stream (subject to any technical hitches) on our Facebook page. Alternatively, these are loaded to our YouTube channel where they can be watched a few weeks after the event.
Your Computer, Your Home
ONLINE: 'Walking quietly into a hail of lead to carry away a wounded man' - Stretcher Bearers of the Western Front by Dr Emily Mayhew, office@westernfrontassociation.com
01 Nov 2021 20:00