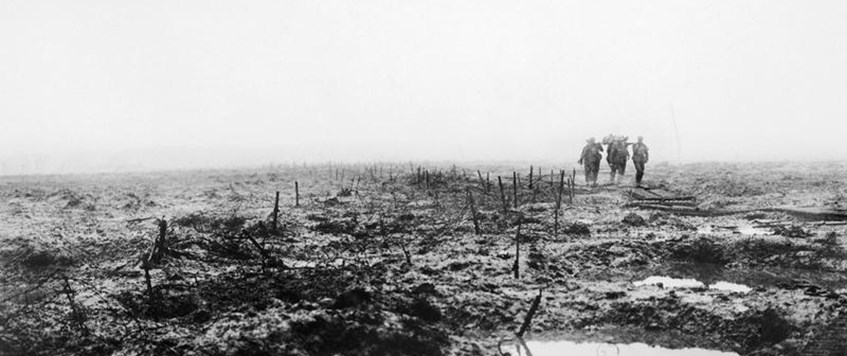 On the 10th November 1917, the village of Passchendaele was taken by troops of the Canadian Corps and this marked the culmination of the Third Battle of Ypres. The terrible fighting and treacherous conditions over the best part of almost three and a half months had taken it's toll on both sides. The estimated casualties have been given to be over half a million men all told. The annual ceremony to commemorate the end of the battle and to remember those of all nationalities who died will be held at Crest Farm Canadian Memorial (500m south-west of Passchendaele) at 6pm on Friday 10th November 2023. The ceremony will start with a service of remembrance and wreath laying at the memorial, which will then be followed by a torchlight procession along Canadalaan to the village square where refreshments will be available.
There is no requirement to register to attend and torches are provided for the procession. Local streets can be used for parking where spaces can be found.
This is a moving event and well worth attending if you find yourself in the Ypres around Remembrance Day.
Further details should become available at Passchendaele Ceremony with Torchlight Parade
Image: Lt W. Rider-Rider. This photograph is © IWM CO 2252 from the collections of the IWM - Canadian stretcher bearers carrying a wounded soldier through the mud of the Ypres Salient, 1917.
Crest Farm Canadian Memorial, Canadalaan, 8980 Zonnebeke, Belgium
Passchendaele Remembrance Ceremony and Torchlight Procession, info@passchendaele.be
10 Nov 2023 18:00