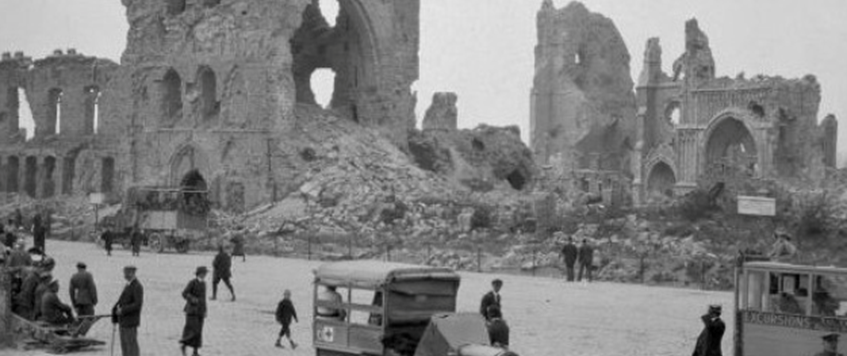 This talk is the final session of the special seminar series in partnership with In Flanders Field Museum.
It will be a generously illustrated presentation exploring the multiple and evolving iconic value of the Ypres Cloth Hall: as an icon of medieval civil architecture, of the power of destruction in an industrial war, of (the sacrifice of) the British Empire, of the Reconstruction after the First World War and as the beating heart of the local community.
In a coda, the question of the 'authenticity' of the Ypres Cloth Hall is being (re)considered.
Keynes Lecture Theatre 3 , University of Kent Canterbury
'The Ypres Cloth Hall as Multiple Icon" with Dr Dominiek Dendooven (IFFM), m.l.connelly@kent.ac.uk
16 Mar 2023 18:00