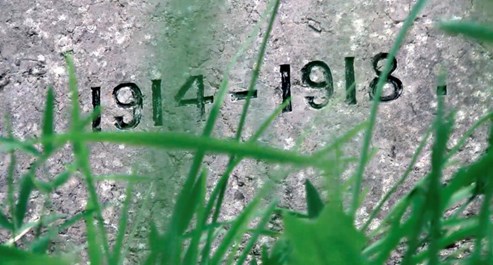 A small rural church in Cumbria, a disused airfield in Norfolk, an old railway wagon in Sussex, and the winding room of a former colliery in Tyne and Wear – these are the intriguing sites that provide the backdrop for a new documentary about a series of poignant performances by the acclaimed experimental folk and storytelling act Harp and a Monkey. The Lancashire trio are renowned for doing things differently, and they certainly lived up to that reputation during the second phase of their ongoing project to mark the centenary of the First World War with stories from home shores.
The band, who include an internationally respected First World War historian, author and broadcaster, have been playing in unusual sites in Britain with different tales to tell of the conflict. They have been documenting the process by recording the performances and interviewing local people with evocative stories.
Sponsored by Arts Council England and the Western Front Association, the new documentary The Great War: New Songs and Stories (Part 2) can be viewed on the band's website  Harp and a Monkey (www.harpandamonkey.com) and YouTube.
Dr Martin Purdy, the band's frontman, a respected First World War historian and long-standing member of the Lancashire and Cheshire branch of the Western Front Association explained:
"The shows featured in this documentary gave us the chance to talk about the role of religion, flight, espionage, repatriation of the dead and industry. We also discovered that the last surviving British veteran of the conflict was a woman from Norfolk, which was news to us! We really hope people find this documentary as interesting and entertaining to watch as we did to make."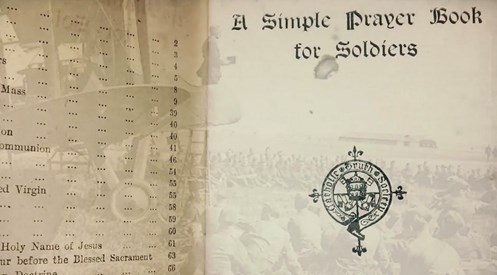 The performances, which are tied to the band's critically lauded third album 'War Stories', include field recordings and interviews with veterans, new songs and re-workings of traditional and contemporaneous songs. Harp and a Monkey are presently putting together a further series of shows related to the project, whilst also performing their popular (non-war) shows around the country in what is the outfit's tenth year as leading figures in the experimental British folk movement.
Watch the Documentary