This Tour has been sold out. Please go to the Battle Honours Website for similar events such as this.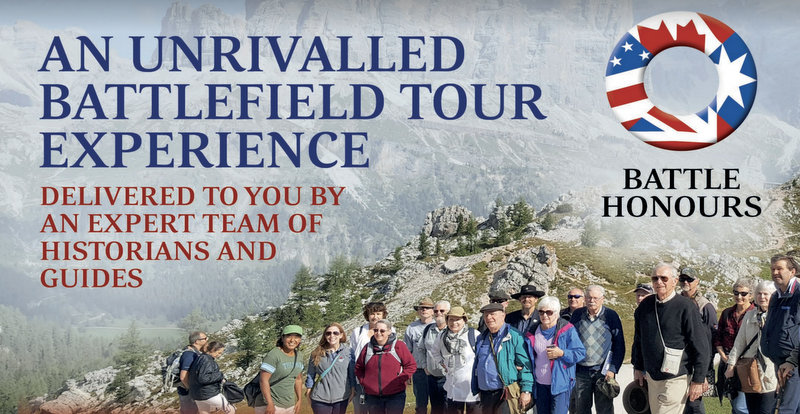 WFA Tour Details 2018 WFA Chairman's Tour – Spring Offensive: 8-11 June 2018
Price Per Person: £550:00 (£100:00 Single Supplement)
Hotel: 3-star hotel in St Quentin - Limited to 25 places **last 3 spaces remaining**
Our first 2018 tour is planned to study the battle of Arras from both sides of the wire.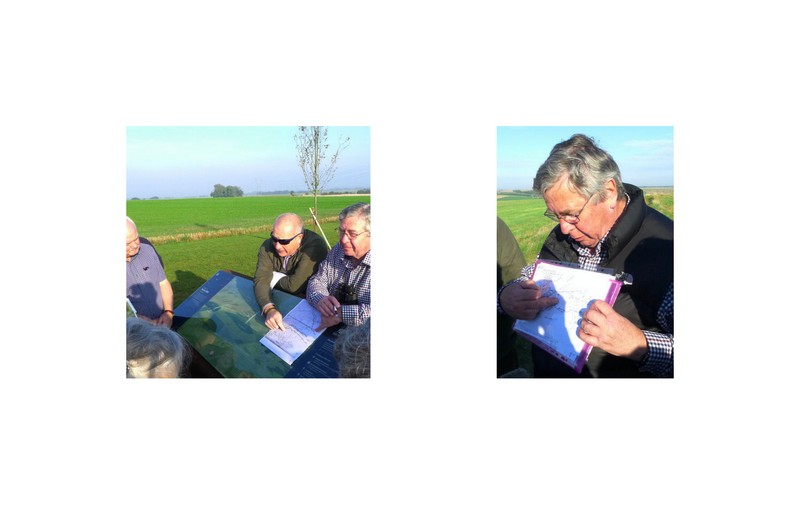 Dr Jack Sheldon will again be joining Clive Harris as in previous years and the pair will consider the Advance to Victory from a number of key locations from both a British and German perspective. This year these will include Le Hamel, Amiens, The Hindenburg Line, St Quentin Canal, Canal du Nord and the Selle River Crossings.
As in previous WFA tours the initial day to day plan is intended for WFA members who have an interest in the Advance to Victory to join ensuring the story of their relatives will become an integral part of the detailed itinerary.
The last four Chairman's tours have sold-out, so we decided to replicate the formula for both Western Front Association tours this year, our Chairman Colin Wagstaff will also join the tour to represent the association.
The Chairmans tours not only provide a comprehensive study of the campaign, the ground and the men that fought there, they offer an informal social few days on the 'old front line' for WFA members and the chance to continue 'remembering' a century on.
The tour will start at Ebbsfleet International Station offering convenient links from London rail hubs and in addition provides secure parking at a reasonable rate.
Transport via an executive standard coach and return channel crossing are also included throughout.
The tour is limited to 25 spaces to ensure quality and make this tour feel like a personal pilgrimage as opposed to a large coach group.
Personal visits to relatives or people of interest to you are positively encouraged and will be incorporated into the tour itinerary whilst these will be reflected as the group fills up a preliminary itinerary is planned as follows:
Day 1 – Friday 8 June 2018
Departing from Ebbsfleet International around 100hrs we travel onwards to Dover for our ferry crossing to Calais. Upon arrival in France we travel down to St Quentin or Peronne with a stop enroute at the Pozieres Memorial commemorating the men of Gough's Fifth Army who fell in the Spring of 1918. After checking in to our Hotel and a welcome drink Jack Sheldon will provide a lecture on the German Army on the Western Front in the Spring of 1918.
Day 2 – Saturday 9 June 2018
Our day is spent visiting the Manchester Hill/St Quentin sector to study the defence by the 30th and 36th Divisions against a German bombardment of 3,500,000 shells over a 150-square mile area. By visiting isolated spots, forgotten memorials and remote cemeteries we uncover the forward and battle zones of the Fifth Army fiercely fought over in the first 24 hours of the battle 21 March 1918. We consider the issue of fog and whether it worked for or against the Germans during this critical day.
Day 3 – Sunday 10 June 2018
Today we study the northern sector of the battlefield including the villages of Epehy and Flesquieres. We focus on Julian Byng's Third Army from their defence around Bullecourt and how the total breakdown of communications meant that many headquarters were cut off and unable to influence the battle. Despite these disadvantages we study ground where men, low on ammunition held on doggedly in the face of superior numbers enabling the line to bend and buckle but not break. We end our day with a visit to the D51 Deborah in her new home offering far reaching views over the 1918 battlefield.
Day 4 – Monday 11 June 2018
Our final morning offers a comprehensive study of the Villers Bretonneux battlefield that brought the Spring offensive in Picardy to a close, the scene of bitter fighting involving British infantry, cavalry and armour, British and Australian played a vital role in defence against overwhelming German attacking forces.
We then head back to Calais and our onward journey to the UK arriving at Ebbsfleet around 1600hrs.
All about Battle Honours > HERE