The Unremembered project is a national campaign to remember World War One's army of workers – the Labour Corps.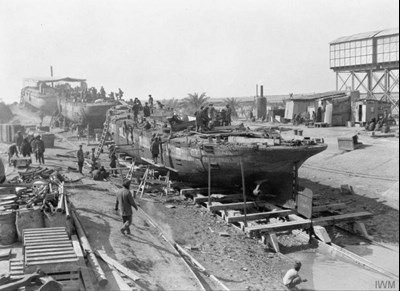 The Labour Corps cooked, cleaned, carried and cared for the soldiers on the front line and behind the lines. They built roads and railways, carried the wounded and buried the dead. Men and women from across the Commonwealth made a vital contribution to the war effort as workers. Many died, yet today their contribution and sacrifice is rarely acknowledged. They are The Unremembered. 
This community engagement project is an opportunity to raise awareness of the contribution of the Labour Corps and include different perspectives from around the world in your commemoration activities.
How to get involved

Your group could get involved by organising an activity to commemorate the efforts of the Labour Corps. Use the Unremembered database to find a local Labour Corps grave and discover little-known local heritage. Get your group to do a headstone rubbing, lay flowers or play the Last Post on an instrument. Bring your community together with a reading of Labour Corps stories through the archive scripts.
An expenses reimbursement scheme and free resources are available to take part in the project. Find out more at big-ideas.org and send your application to the Big Ideas team at theunremembered@big-ideas.org.
The Unremembered is funded by the Ministry of Housing, Communities and Local Government and a National Lottery grant from the Big Lottery Fund.
IMAGE: Slipway at the Inland Water Transport (IWT) Docks at Magi, 1917. Image credit: Imperial War Museum, Q 24551.