Join the Remember RAF100 project and commemorate air service personnel who lost their lives in WW1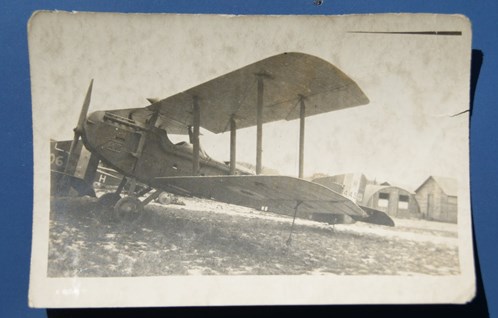 2018 marks the centenary of the Royal Air Force.
The Remember RAF100 project commemorates those who have died in RAF service with a special focus on the First World War and on British war graves and memorials.
The programme is an opportunity for schools and community groups across the UK to mark the centenary of the Armistice, discover local RAF history and commemorate the contributions of the RAF in the First World War and the present day.
Community groups can use the Remember RAF100 database to discover air service personnel who died during the First World War, who are buried or commemorated across the UK.
Name your Plane
Big Ideas also invites schools and community groups to take part in a nationwide commemoration project to honour the 4,805 air service personnel who lost their lives during World War One and are buried or commemorated in the UK. To take part, request a Name your Plane template from the Big Ideas team and return your plane to the team so it is included in remembrance installations in iconic spaces throughout the year.
Remember RAF100 is led by Big Ideas and funded by the Ministry of Housing, Communities and Local Government and RAF100.
Free resources and expenses reimbursements are available. Find out more at big-ideas.org and email RAF100@big-ideas.org to join the project.