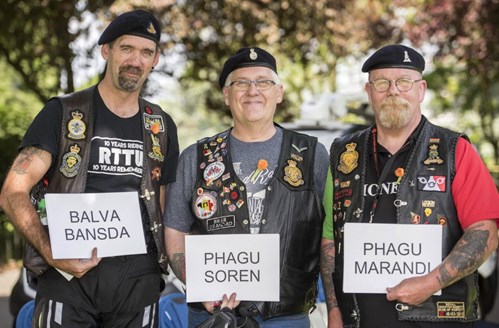 During the First World War, men and women from many dominion countries of the British Empire made a vital contribution to the war effort as workers.

They cooked, cleaned, carried and cared for the soldiers on the front line and behind the lines. They built roads and railways, they transported food, fuel and ammunition, they filled sandbags and dug trenches, they carried the wounded and buried the dead. Many died, yet today their contribution is rarely acknowledged.
People are invited to take a group photo tribute by holding up high the name of somebody from the Labour Corps in a public, outdoor space.
The photo will join hundreds of community commemorative photos that will be screened on outdoor billboards and display boards throughout November.
By taking part, you will contribute to this unique commemoration project 100 years on from the end of the war, and be in with a chance to have your photo displayed on a big outdoor screen.
Email theunremembered@big-ideas.org to receive your Labour Corps name and submit your tribute photo.
This is a Big Ideas project in partnership with Out of Home advertising company Clear Channel.
IMAGE: People from Leicester commemorating the Indian Labour Corps in 2017 by Paresh Solanki.