Breaking Ground Heritage is now offering two day weekend RHR course(s) to people with an interest in the Great War and Battlefield Archaeology. 
Breaking Ground Heritage was developed to work alongside Operation Nightingale to deliver positive outcomes for projects that utilise heritage and archaeology as a recovery pathway.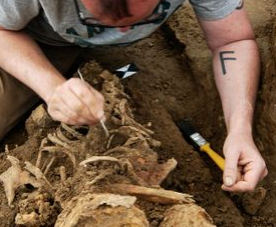 Founded by an Ex-Royal Marine, who had himself been through the Operation Nightingale project and witnessed first-hand the benefits that participating in projects of this kind of project can bring. These profound experiences are what have driven Breaking ground Heritage to excel and deliver the best projects possible for its beneficiaries.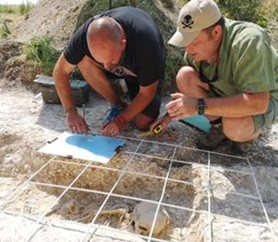 Since our conception in 2015, we have evolved into a project that is at the forefront of the promotion of wellbeing projects in the heritage sector, leading by example and sharing our results annually in conferences, reports and presentations. 
The course will be run periodically dependent on achieving sufficient delegates. Approximately 12 delegates are required for the course to run.
Details as follows: 
Breaking Ground Heritage is offering a two day weekend course to provide an opportunity for participants to practice the recovery of human remains to professional archaeological standards. Using staged graves in a WWI scenario the event will be headed by Richard Osgood, Archaeologist of the Year 2019 and held at Winchester University.  The cost is £190 per person. 

This highly practical course will be of value to those with an interest in British or Battlefield archaeology and have little or no experience in excavation techniques. 

All proceeds will be used to support BGH and assist military veterans in their recovery. See

 

http://www.breakinggroundheritage.org.uk

If you are interested in attending this WFA specific event please contact Martin Willoughby, Chairman, Wessex Branch WFA -  at cambrai@eastcote.go-plus.net
IMAGES: Courtesy of Breaking Ground Heritage and Operation Nightingale