The 100th Anniversary of Remembrance Sunday in Reading was commemorated on Sunday 10th November in Reading Minster of St Mary Virgin by a special morning service, conducted by the Reverend Canon Stephen Pullin, Acting Archdeacon of Berkshire and attended by the Mayor and Mayoress of Reading and the Lord Lieutenant of Berkshire.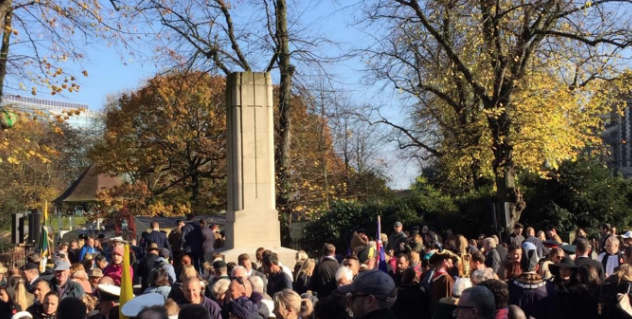 On a bright sunny autumnal day the congregation was then invited to make their way to the Forbury Cenotaph for the Act of Remembrance.
Following the reading of Laurence Binyon's evocative words, a two-minute silence was signalled by the Last Post played by C (Berkshire) Company, 7th Battalion, The Rifles. Completion of the silence was signalled by the Reveille followed by the Kohima Epitaph.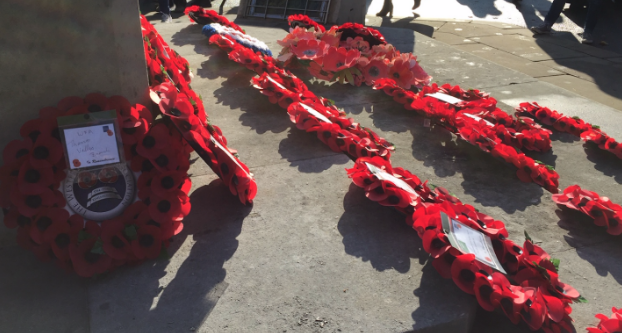 Wreaths were then gently laid on the steps of the Cenotaph by the organisations and individuals present, including one on behalf of the Western Front Association (Thames Valley).