A local gentleman to Thames Valley branch found around 65 copies of the War Budget Illustrated when he and his partner were clearing out her dad's house. 
He very kindly went to the trouble of looking for a local organisation that was specifically interested in the Great War and got in touch and donated them to the WFA.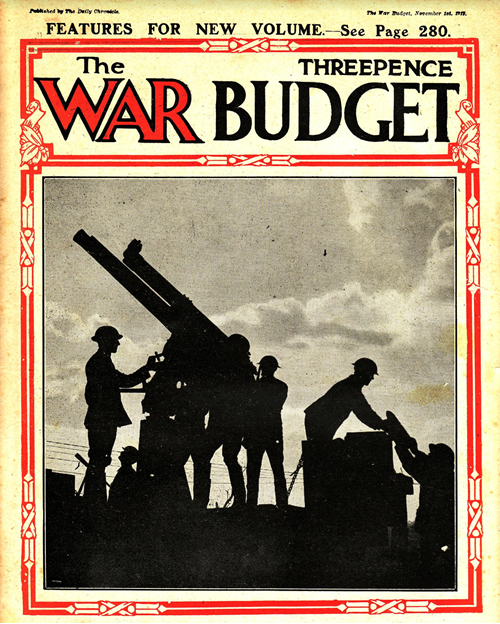 The War Budget Illustrated was one of the part work publications that some of the big newspapers published during the war. In this case, The Daily Chronicle. 
All of the editions that we have are from 1915 and 1917 with just one from 1916. They are in good condition. 
Barbara Taylor would very much welcome offers from anyone interested and monies raised will go to branch funds. 
If you require to know which editions I have please get in touch with Barbara:
Email: Sandhurst37@tiscali.co.uk 
Tel: 01276 32097 
Mobile: 07999 810427