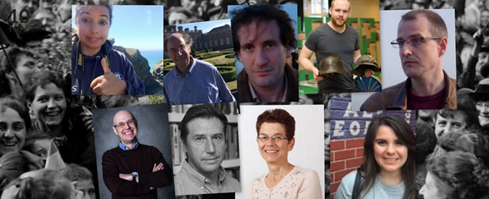 DOWNLOAD THE FULL REPORT << HERE 
The overall conclusion to be drawn from this section is that the First World War Centenary was commemorated in an appropriate way across all parts of the UK and successfully engaged with a broad audience.
A second conclusion is that the Commonwealth and wider international dimension to the First World War Centenary was important in not only ensuring that all those who had a role in the First World War were honoured, irrespective of where they came from, but also in helping to set an international rather than a narrower UK tone to the Centenary.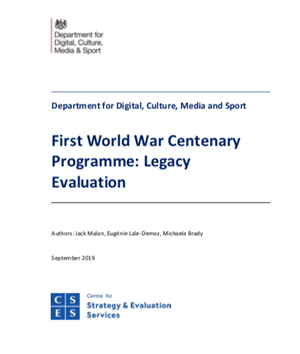 78% of the UK population over 14 years old, is estimated to have been aware of the BBC's coverage of the First World War during the Centenary period.
A total of 3,690 events were recorded including 978 commemorative events and 2,712 bell-ringing events.
A total of 1,850 schools and some 6,850 students and teachers participated in the 'Battlefield Tours'.
23 'Great War Debates' took place across the UK, involving 3,001 students and 114 schools.
The Department for Education worked jointly with the Ministry of Housing, Communities and Local Government to deliver 'Legacy 110', a follow up of the 'Battlefield Tours'.
An estimated 35 million people participated in at least one of the Commemorative Arts/Culture Projects Commissioning Body 14-18 NOW's 107 projects.
During the 2014-18 period, Imperial War Museum London attracted an average of just over 2.5 million visitors p.a. compared with 2.1 million in the four years before that (an increase of 19%).
Volunteers were involved in 90% of The National Lottery Heritage Fund supported projects, with over 26,000 volunteers engaged.
Increased reflection about the First World War its causes and consequences.
Greater personal connections between modern generations and communities' experience of the war.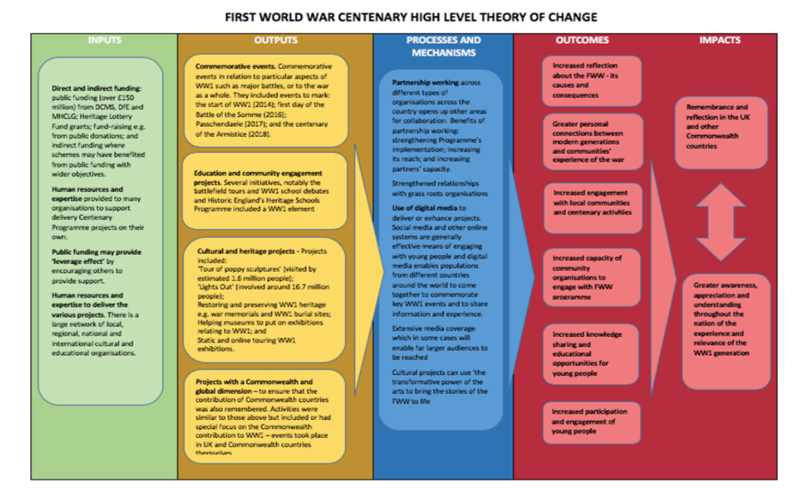 From The First World War Commemorations report from the Department for Digital, Culture, Media and Sport.