'Mentioned in Dispatches' is The Western Front Association's long running weekly podcast on the First World War. 
Wherever you are in the world, whatever your WW1 story, your knowledge or your passion come and share it with us. This might be a book, a dissertation or thesis, or it could be a WW1 talk you regularly give, or an event your organise. Check out some episodes of 'Mentioned in Dispatches' - its a conversation about what got your interest in the Great War and why this topic. 
Dr Tom Thorpe, the presenter and producer, wants to hear from you.

Speakers can talk about anything (so long as it is connected to the Great War!) We've had heavy metal band Sabaton, Sex on the Western Front, cartoons, theatre, music, military actions on land, at sea and in the air, the home front, nurses, nannies, munitionettes, football, Olympians, labour corps, African American soldiers, YMCA, Ireland, recruitment, disability, influenza ... even popular music inspired by the Great War, as well as stories about museums, collections and events.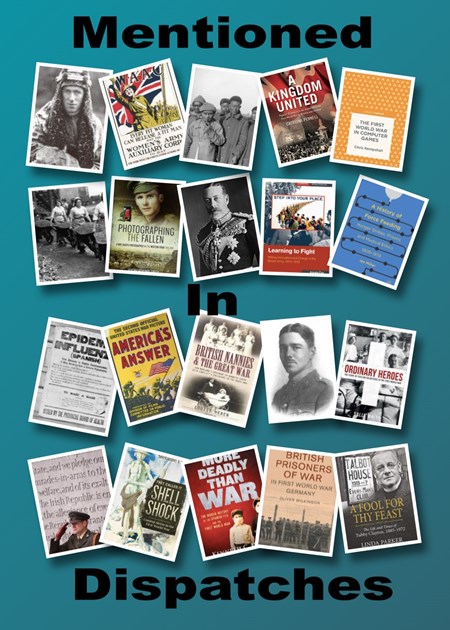 Now entering its fifth year 'Mentioned in Dispatches' runs to  235 episodes.

Submissions can cover all theatres of World War One, all combatants,  neutral nations and topics - so long as it is connected to the Great War or its legacy.

Tom is especially keen to hear voices from across the community and non-academics. Interviews are done online via Zoom and last around 40 minutes. We've had speakers from around the world.

Tom Thorpe >  press@westernfrontassociation.com