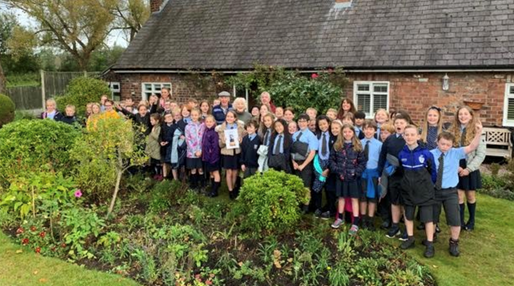 The Western Front Association today has formally announced the primary and secondary schools that were awarded prizes for their pupils' submissions to the 2021-2022 Malcolm Doolin Memorial Award for local research into the Great War. 
Malcolm Doolin was a WFA member and educational consultant who had a passionate interest in the Great War; the Award in his name aims to encourage research by school children into the First World War in their local area. 
The judging panel for the competition were looking for entries that were original, communicated their research through a publication, display or performance and showed partnership working, either with local schools, museums, churches or the Western Front Association branch in their area. The competition aimed to award two prizes of £500 each and runner up prizes of £50.
Eve Wilson, WFA Trustee and chair of the judging panel said:
"We were delighted to see the entries from schools this year. We had a range of projects exploring different aspects of how the Great War affected local people from different parts of the UK. Entries included a video, art work and models, a special book and PowerPoint presentations. The quality of entries this year was so good that we decided to award three awards of £500 rather than two as had been envisaged. We were particularly encouraged to see that local WFA branches supported schools in their area to help put submissions together."
The schools that were awarded £500 for their work were: The High School of Glasgow, St Wilfrid's Church of England Primary School, Grappenhall, Cheshire and St Andrew's Church of England Primary School, Radcliffe, Greater Manchester. 
The runners up awarded £50 were Longshaw Primary School, Waltham Forest, London and William Alvey Primary School, Sleaford, Lincolnshire.
The Western Front Association is currently holding two other competitions for school children: 
The 2022 Autumn Competition for 12 to 14 year old students in the UK and Ireland exploring 'Recruitment and the First World War'. This closes on 4 November 2022 and information is at

https://bit.ly/3TGyCY4

 

The 2022-2023 Malcolm Doolin Memorial Award from schools in the UK and Ireland. Details are at

https://bit.ly/3TDr6wV

 

.