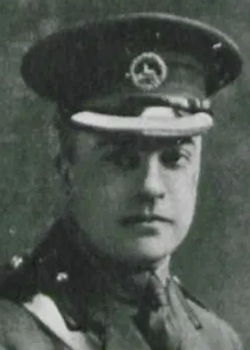 Ernest Bedbrook was born on 23 April 1879 in Chatham, Kent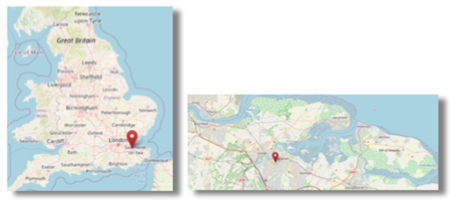 Ernest was the son of Rear Admiral James Albert Bedbrook R.N. and Matilda.
He was one of ten children comprising seven girls and three boys. He was educated at St.George's College, Wimbledon.  
Age 11 Ernest was living with his large family at Haresfields, 64 Blarne Kern Road, Battersea.
Having received private tuition in engineering subjects he joined the Director of works Department at the Admiralty, later securing an appointment under the London County Council. 
In July 1904 he married Myra Gwendoline (née) Stares. They went on to have two sons, Gerald born May 1907 and Basil born March 1911.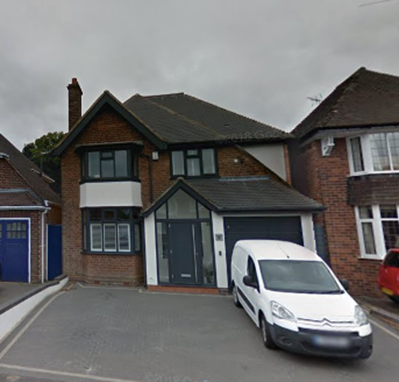 In 1911 the family of four lived at 5 St. Peter's Road, Harborne, Birmingham with three servants: a maternity nurse, nurse (domestic) and cook. At the time Ernest was working as a consulting engineer for the India Office.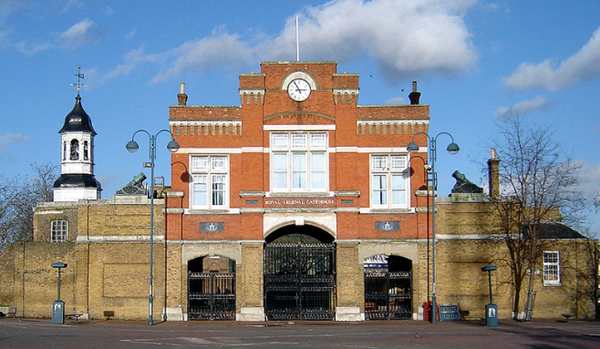 Gazetted 2nd Lieut South Wales Borderers May 1915 and Ernest transferred to the Woolwich Arsenal.
As Assistant Inspector he visited America with the British War Mission and was promoted Inspector May 1916 and Assistant Deputy Director the following November 1917.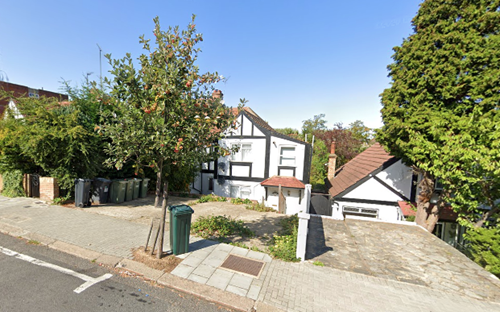 Ernest died in New York 1 May 1918 following an operation for appendicitis.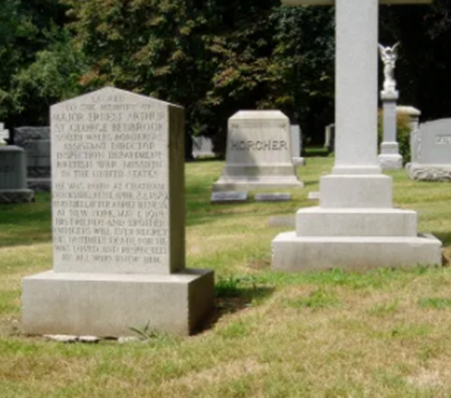 Buried in the Evergreen Cemetery, Brooklyn, USA. He was 39 years of age.


Sources: Du Ruvigny's Vol. iv, Find a Grave, Acton Gazette 10 May 1918. England Census 1891, 1901, 1911. Sacrifice by Nick Metcalfe.