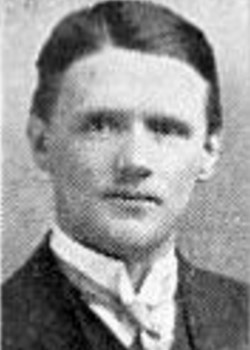 Born in Earby, Yorkshire in 1889.
Carl Watson was employed as a twister in a cotton mill in Barnoldswick at the time of his enlistment.
Conscripted in early 1917, he initially served as 243063 in the 2/5th Northumberland Fusiliers before being transferred on health grounds to the Labour Corps in December 1917.
After being engaged on home service duties only, he contracted influenza leading to the heart failure from which he died at Ludlow, on 1st November 1918.
Carl is buried in the Ghyll Undenominational Burial Ground at Barnoldswick.
460085 Pte. Carl Randolph Watson, 555th Lab.Coy, Labour Corps
1 November 1918 died of illness
Research by David O'Mara