Born Silsden, Keighly in 1888, one of six children of Henry (a nail maker) and Ann Houldsworth.
Age 13 Charles was a spinner in a mill.
A slight man, a fitter before the war, 5ft 5/2 and weighing only 129 lbs (9 stone) on enlistment on 9 September 1916, into the 3rd Bn Yorks and Lancs, he deserted six weeks later on 22 October. He returned to attend Keighley War Hospital and never left.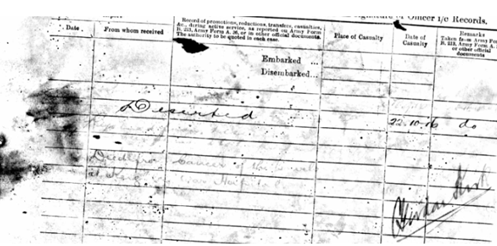 Back pains that had been troubling him all this time turned out to be an inoperable bowel cancer. His service record rather that reporting his travails and misadventures in the army provide a detail medical record of his unpleasant and painful symptoms and diagnosis.
Earlier that year, on 1 March, he had married Frances Crohan (born 1895) in Keighley. The couple had lived at 15 Campbell Street, Keighley.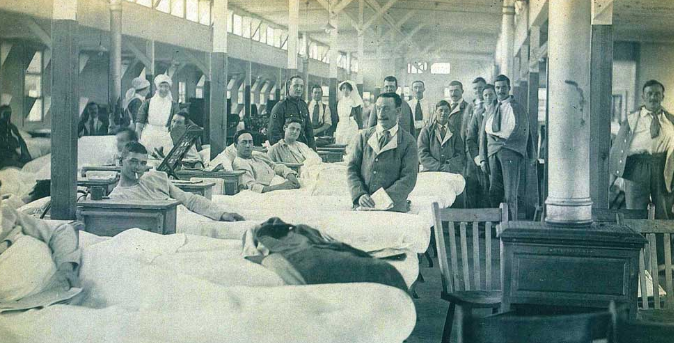 Kieghley War Hospital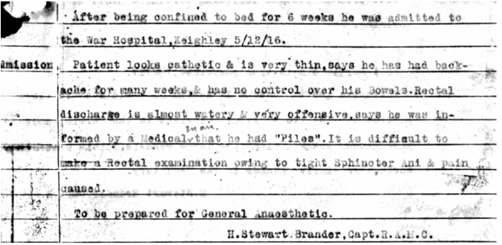 First Diagnosis

Autopsy
26160 Pte Charles Edward Houldsworth 3rd Bn Yorks & Lancs
Died from bowel cancer 10 February 1917