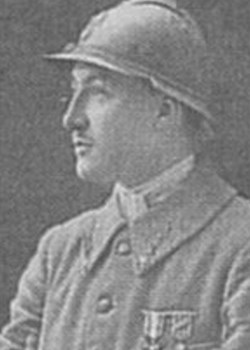 5584 Sgt Jules Tiberghien, 43 RI, (attch'd Escadrille 31, French Air Service).
One of the three Tiberghien brothers to die in the Great War, Jules was born on 22 January 1892 and began his military service at Lille with the 43rd RI in 1912.
After serving as an infantryman and being wounded in action (gaining the Medaille Militaire and Croix de Guerre in the process), he became attached to the Air Corps.
Killed in aerial combat in the northern Ypres Salient (NE of Drie Grachten) on 10 September 1917, Jules has no known grave but is commemorated on the war memorial at Tourcoing.
10 September 1917 killed in action
Research by David O'Mara