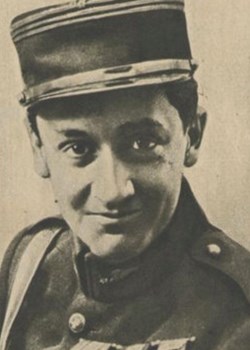 Born 24 December 1894
Georges Guynemer was one of the 'highest scoring' French aces of the First World War.
Of slight build, Georges was initially rejected from the military in 1914, but he was then taken into the French Air Service as a mechanic.
He persevered and got onto pilot training, receiving his wings as a pilot in April 1915.
He then spent his entire military career, the next 2 1/2 years, with the Escadrille MS.3.
He was a popular in France as Von Richthofen became in Germany.
Georges' first plain was a Morane-Saulnier L monoplane, now in the Musée de l'Air et de l'Espace.
On 5 December 1915 the squadron were put into Nieuport 10 fighters.
On 8 February 1917 flying a Spad VII he shot down a German heavy bomber, a Gotha G.III - the first time this had been achieved.
Captain Guynemer was last seen on 11 September 1917 attacking a reconnaissance plane near Poelcapelle. He was 22 years old.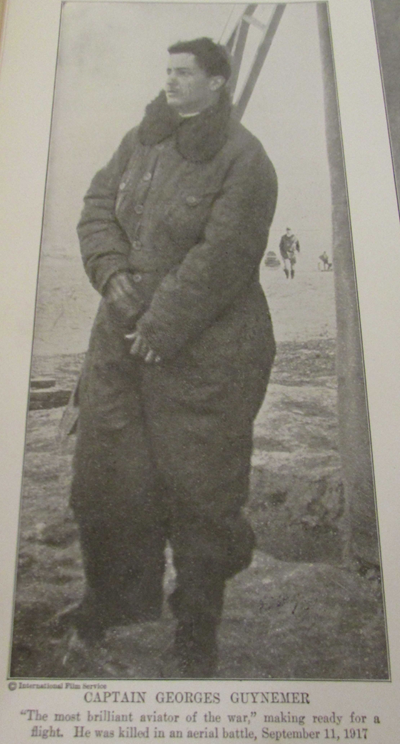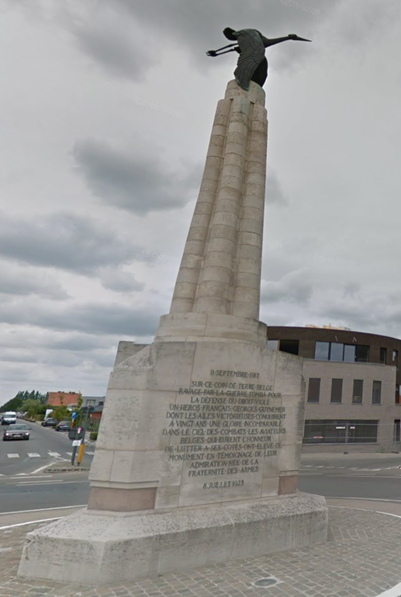 Captain Georges Guynemer
17 September 1917 killed in action
REFERENCE
World War I: The Definitive Encyclopedia and Document Collection of the First World War (2014)(eds. Tucker, Spencer)
Georges Guynemer. Wikipedia (accessed 5 September 2016)
Further details available from Find A Grave > Capt Georges Guynemer